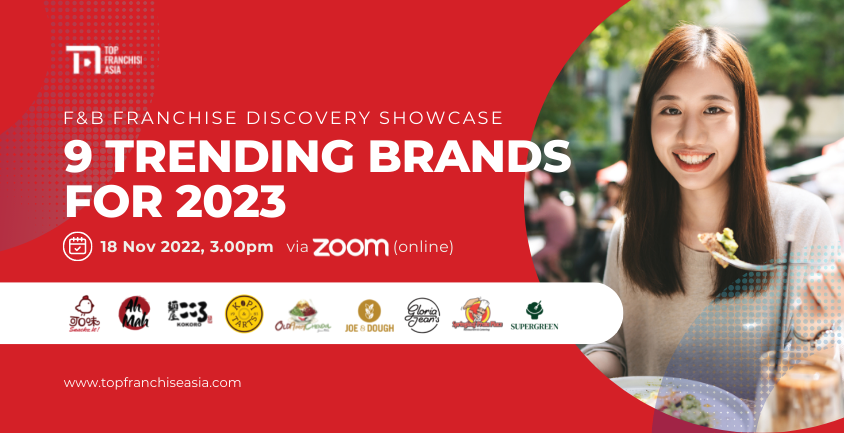 November 18, 2022 | Zoom (Online)
F&B Franchise Discovery Showcase: 9 Trending Brands For 2023
Register Now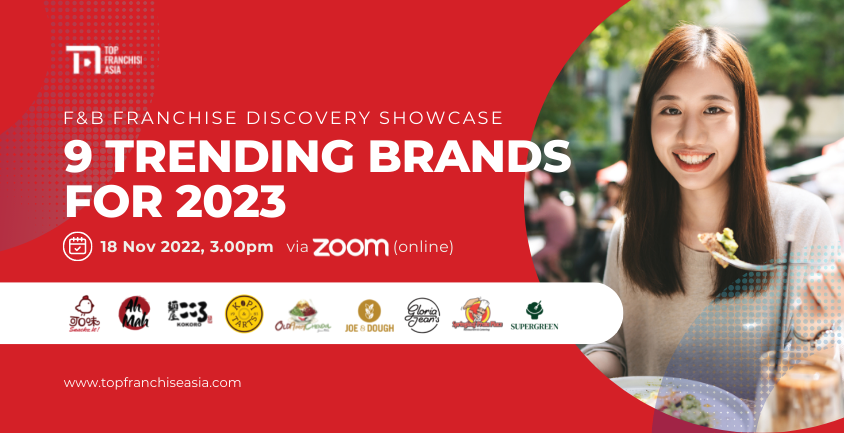 About this event
Presented by Top Franchise Asia, the virtual F&B Franchise Discovery Showcase is a unique opportunity for investors to learn about exciting brands and find the dream F&B franchising fit for your lifestyle and investment appetite. If you are looking for a no-frills, cut-to-the-chase discovery event to explore multiple franchise opportunities at once, this is the event you will want to join!
This is the perfect opportunity for people who are just getting started with their research and those who are close to deciding to take up a franchise.
Brands on Showcase: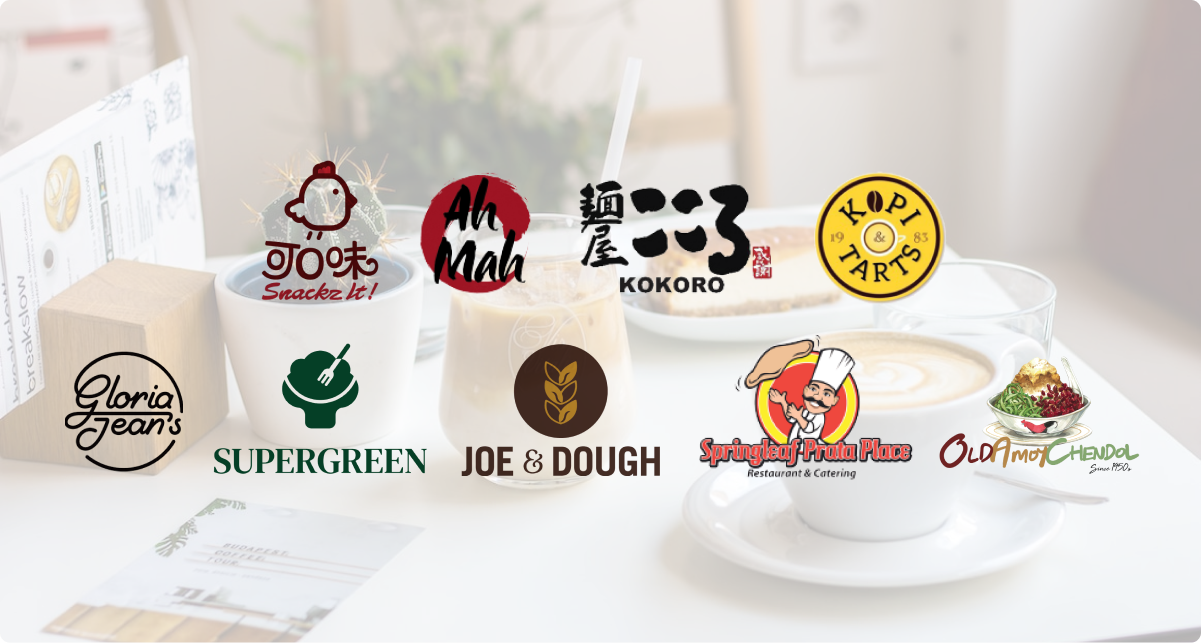 Discover:
> Capital requirements (franchise fees, initial outlay, recurring fees, etc).
> Type of concepts available (kiosk vs full-service outlet).
> Availability for territories/countries.
> Q&A session to customize your experience with your own personalized queries.
This event is suitable for you if you are:
> Aspiring F&B franchisees.
> Looking to explore F&B franchise opportunities.
> Investors looking to invest in an exciting and high-growth food franchise.
> Ready to invest in your personal & professional growth.
> Ready to claim the freedom & flexibility you desire.
Join us and just take a look, you might just find your dream franchise opportunity!

Date & Time
Friday, November 18, 2022
15:00