List Your Brand
Discover the first-ever franchisor-managed platform to boost
your franchise marketing profile.
The easy way to grow and
scale your franchise
Claim your free profile now. No cost to list your brand. Get listed on TFA to feature your brand where franchisees and prospective investors are.
From self-managing your brand profile page to handling franchise enquiries (and more!), you get to decide how you want it to be.
Remember all the time you had spent on talking to potential candidates for your franchise system, only to find out they were unsuitable? All that is gone now. Connect with an audience that is relevant to your needs and wants.
You determine your marketing presence on TFA. How much mileage you want to achieve is completely up to you.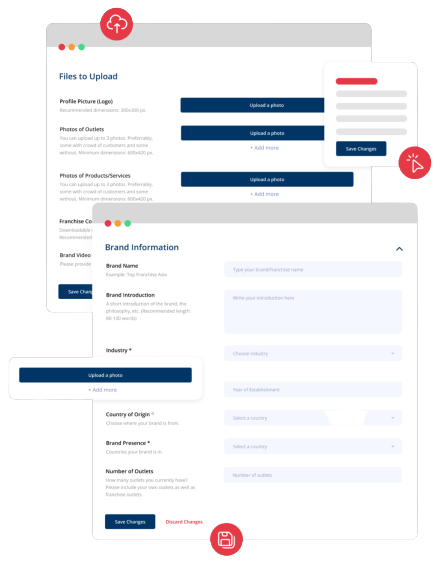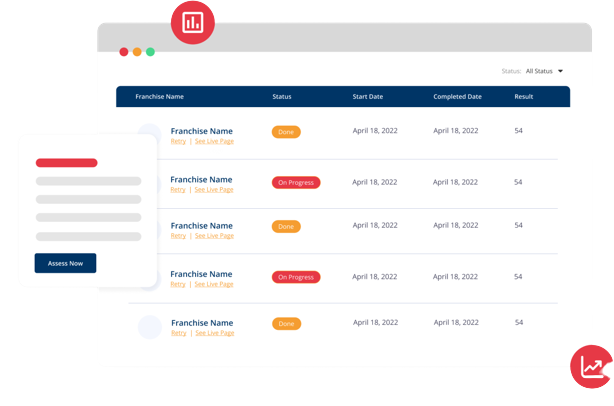 Get Your Franchise Scorecard
Scale and grow your franchise business with TFA's franchise scorecard to determine product and brand exposure, competitor analysis and more. Also, get personalized support with our lead generation and marketing solutions to make magic happen.
Coming to you in August, but meanwhile...
Development of login accounts are currently underway but we'd like to have you listed on Franchise Feature first. For the moment, we'll have to do it the good ol' fashioned way. Please indicate your interest and we'll have your brand showcased in no time.