EXPLORE |
F&B Franchise Discovery Showcase: 9 Trending Brands For 2023 - 18th Nov 2022 (Online)
Written by Editor
This is the perfect opportunity for people who are just getting started with their research and those who are close to deciding to take up a franchise.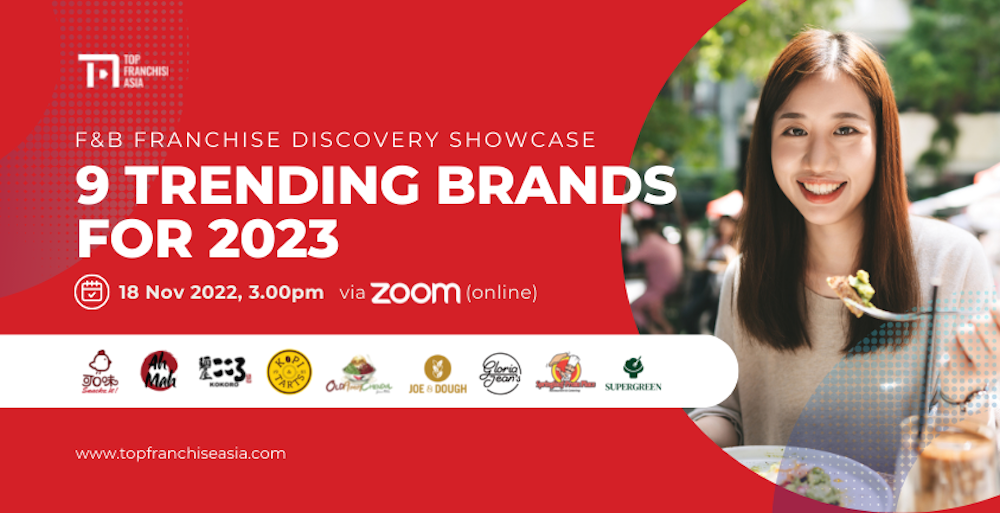 Presented by Top Franchise Asia, the virtual F&B Franchise Discovery Showcase is a unique opportunity for investors to learn about exciting brands and find the dream F&B franchising fit for your lifestyle and investment appetite. If you are looking for a no-frills, cut-to-the-chase discovery event to explore multiple franchise opportunities at once, this is the event you will want to join! Register here.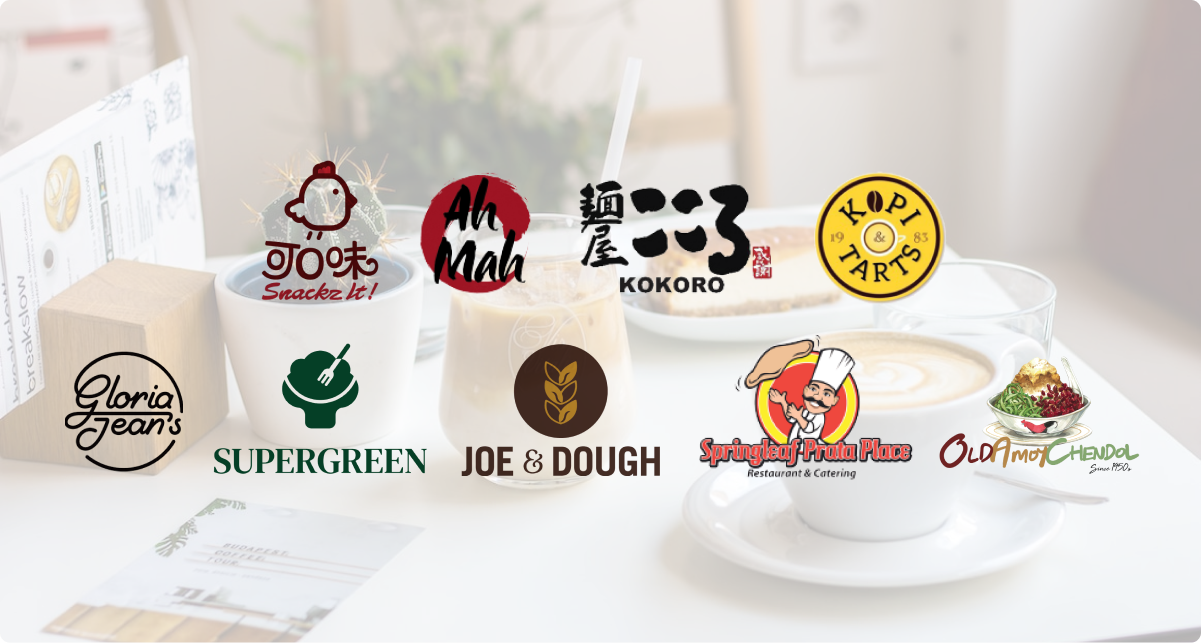 Event Details
Date: 18th Nov 2022 (Friday)
Time: 3:00pm to 4:00pm SGT
Location: Online (Zoom)
Discover:
> Capital requirements (franchise fees, initial outlay, recurring fees, etc).
> Type of concepts available (kiosk vs full-service outlet).
> Availability for territories/countries.
> Q&A session to customize your experience with your own personalized queries.
This event is suitable for you if you are:
> Aspiring F&B business owners.
> Looking to explore F&B franchise opportunities.
> Investors looking to invest in an exciting and high-growth food franchise.
> Ready to invest in your personal & professional growth.
> Ready to claim the freedom & flexibility you desire.
Join us and just take a look, you might just find your dream franchise opportunity!
Register here.
You Might Also Like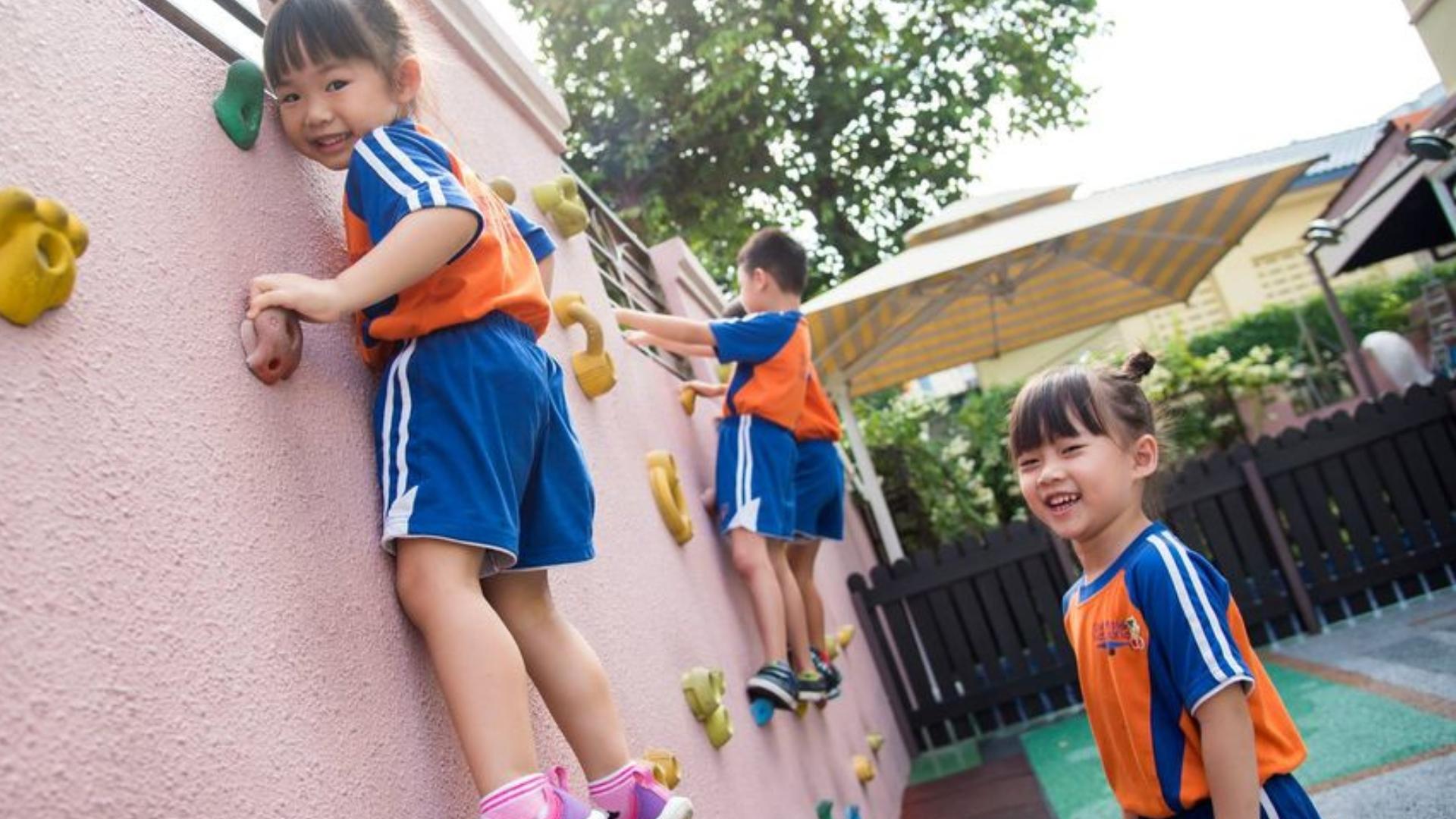 EXPLORE | January 6, 2023
Profitable Preschool Franchise Opportunity in Indonesia - Sheffield Kidsworld
If you're here, you're probably considering starting up your own childcare centre or preschool in Indonesia, driven by your passion for education and nurturing young kids.  As educationists, you are w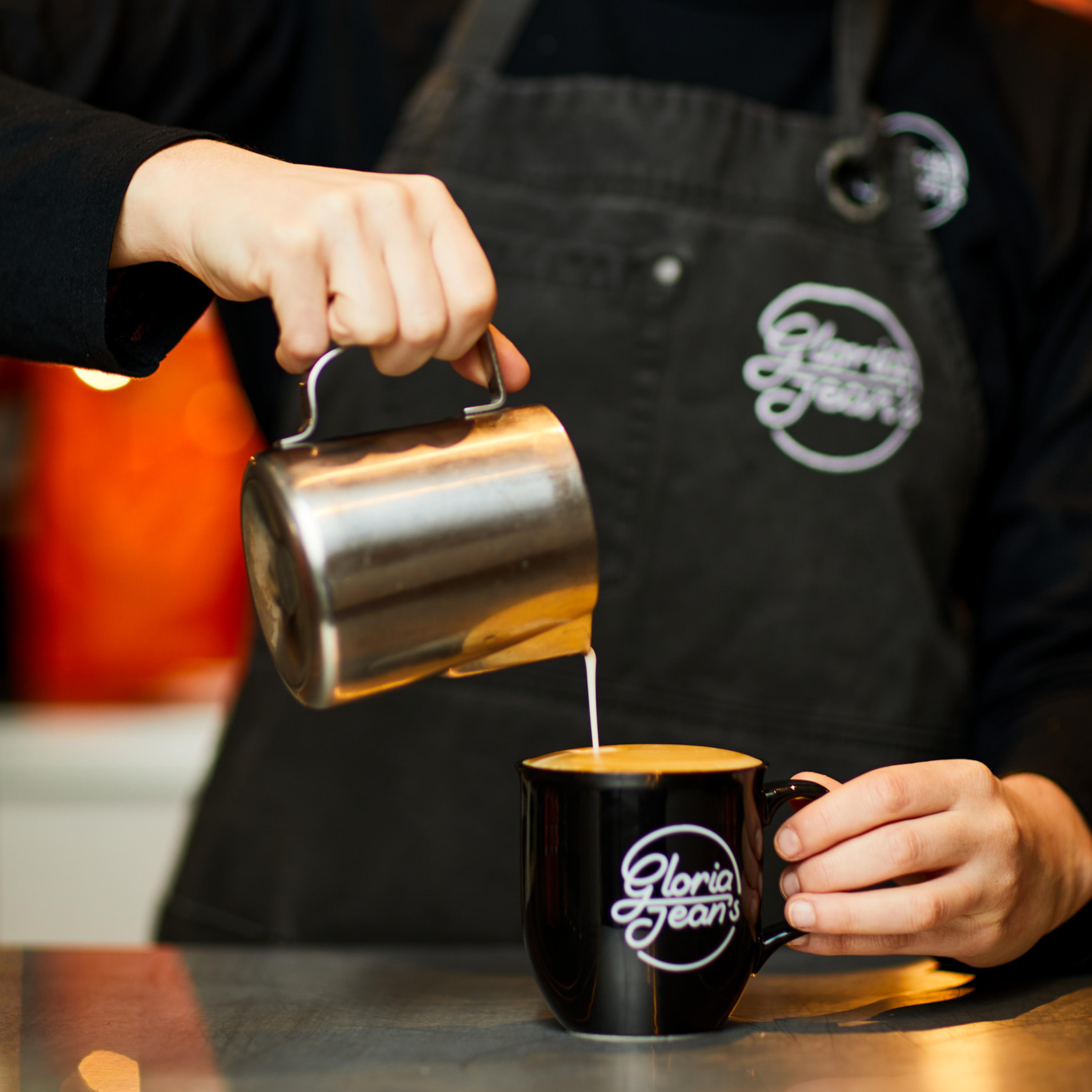 EXPLORE | November 17, 2022
Gloria Jean's Coffees Franchise Discovery Day - 9th Dec 2022 (Singapore)
As one of the most loved & respected coffee companies worldwide, Gloria Jean's Coffees has a strong global presence with over 600+ coffee houses in more than 40 countries.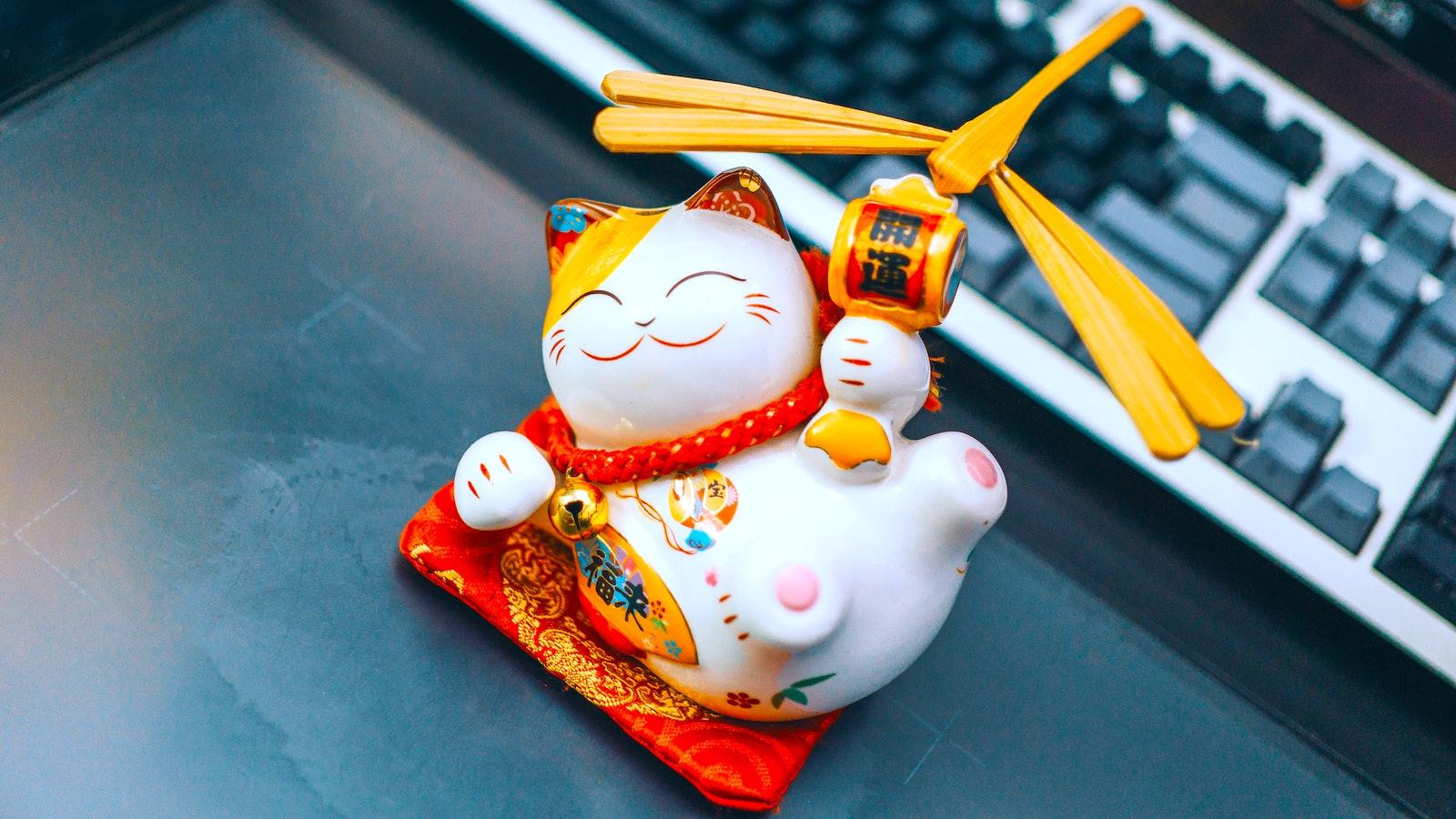 EXPLORE | November 2, 2022
Maximize Franchise Profitability Through Technology - 11th Nov 2022 (Webinar)
How can a franchisor focus on franchisee success while maximizing their profits?
Latest on TFA

NEWS | January 21, 2023
Restaurants Brand Asia Plans to Open 300 Popeyes Stores In Indonesia in 2023
Restaurant Brands Asia, the owner of four of the world's most prominent and iconic quick service restaurant brands – TIM HORTONS®, BURGER KING®, POPEYES® and FIREHO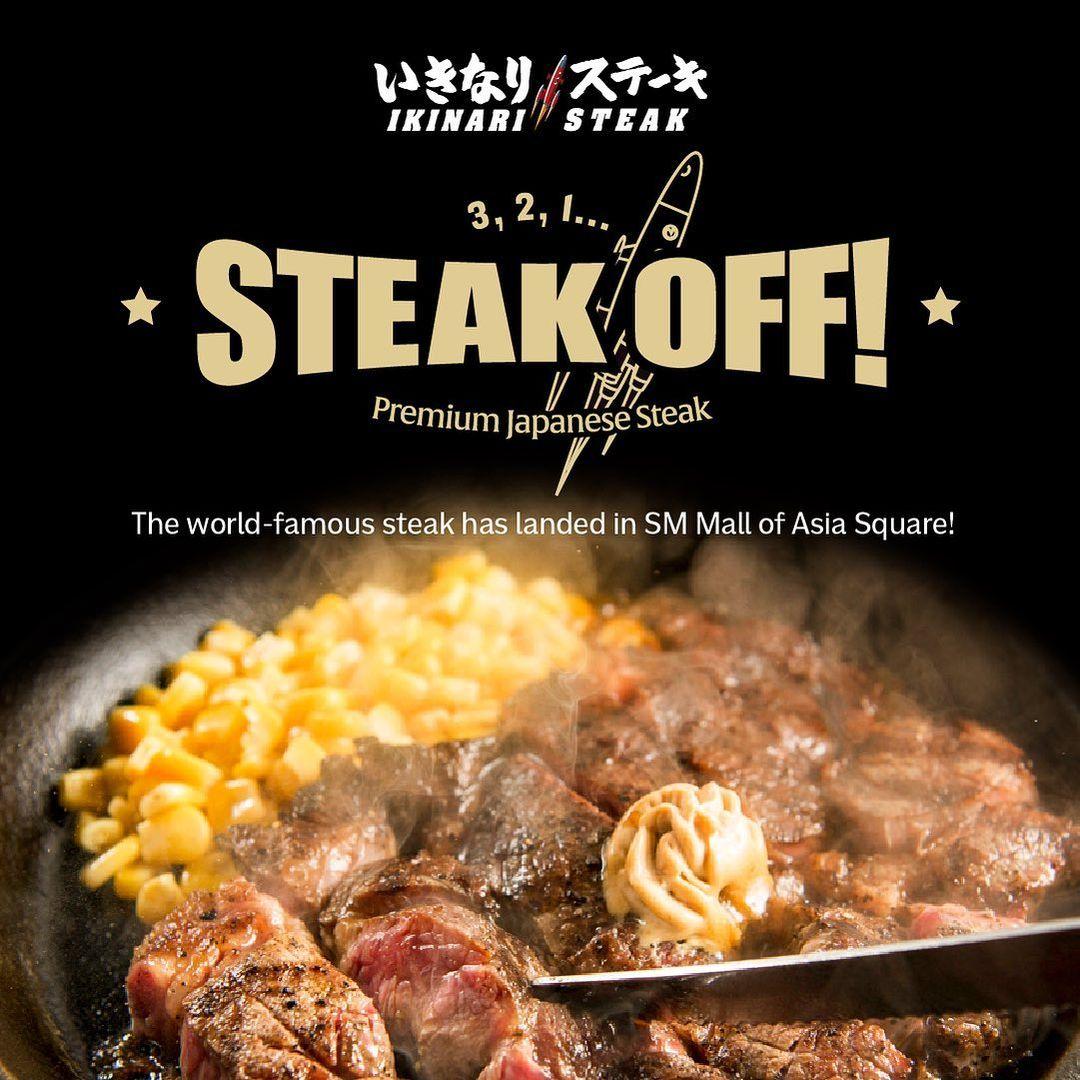 NEWS | January 20, 2023
Popular Japanese Fast Food Franchise Chain Ikinari Steak Opens First Outlet in the Philippines
Popular Japanese fast food steak chain Ikinari Steak — known for being a standing-only steakhouse, recently opened its first outlet in Southeast Asia in the Philipp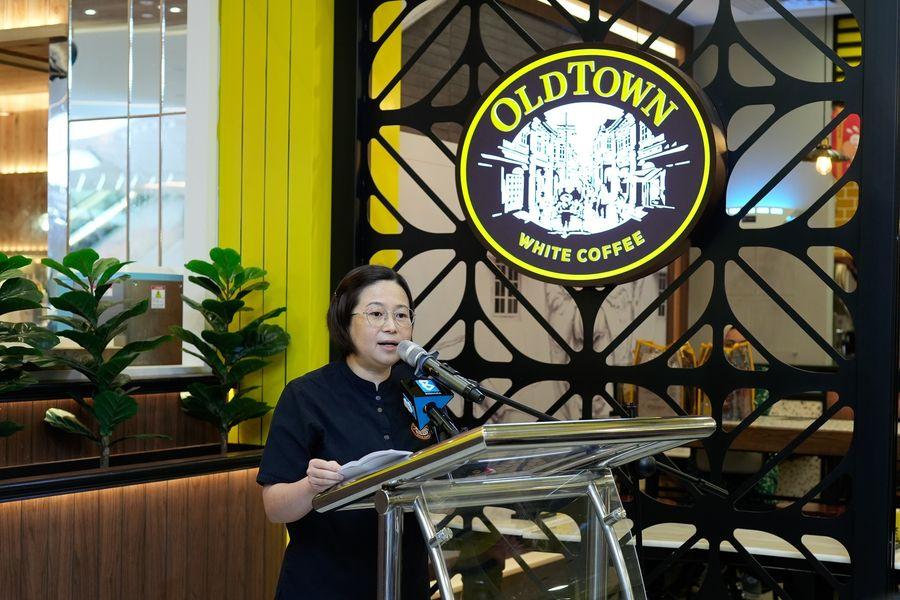 TRENDS | January 13, 2023
Malaysia's OLDTOWN White Coffee Eyes Expansion to 50 New Outlets In 2023
OLDTOWN White Coffee chain is looking to expand into new regions across Malaysia and views suburbs in the north and east of the country as key to its growth