SPOTLIGHT |
Honeypot Wax Boutique: Sensual, Sexual And Sassy
Written by Amit Sharma, Community Development Manager
Honeypot Wax Boutique is a multiple award-winning wax salon from Singapore. The intimate boudoir-like wax boutique, designed as an indulgent and luxurious experience for women, makes no apologies for embracing a woman's sexuality. With a mascot named Sex Kitty, it cultivates a fun environment to offer an extensive selection of options in Brazilian waxing.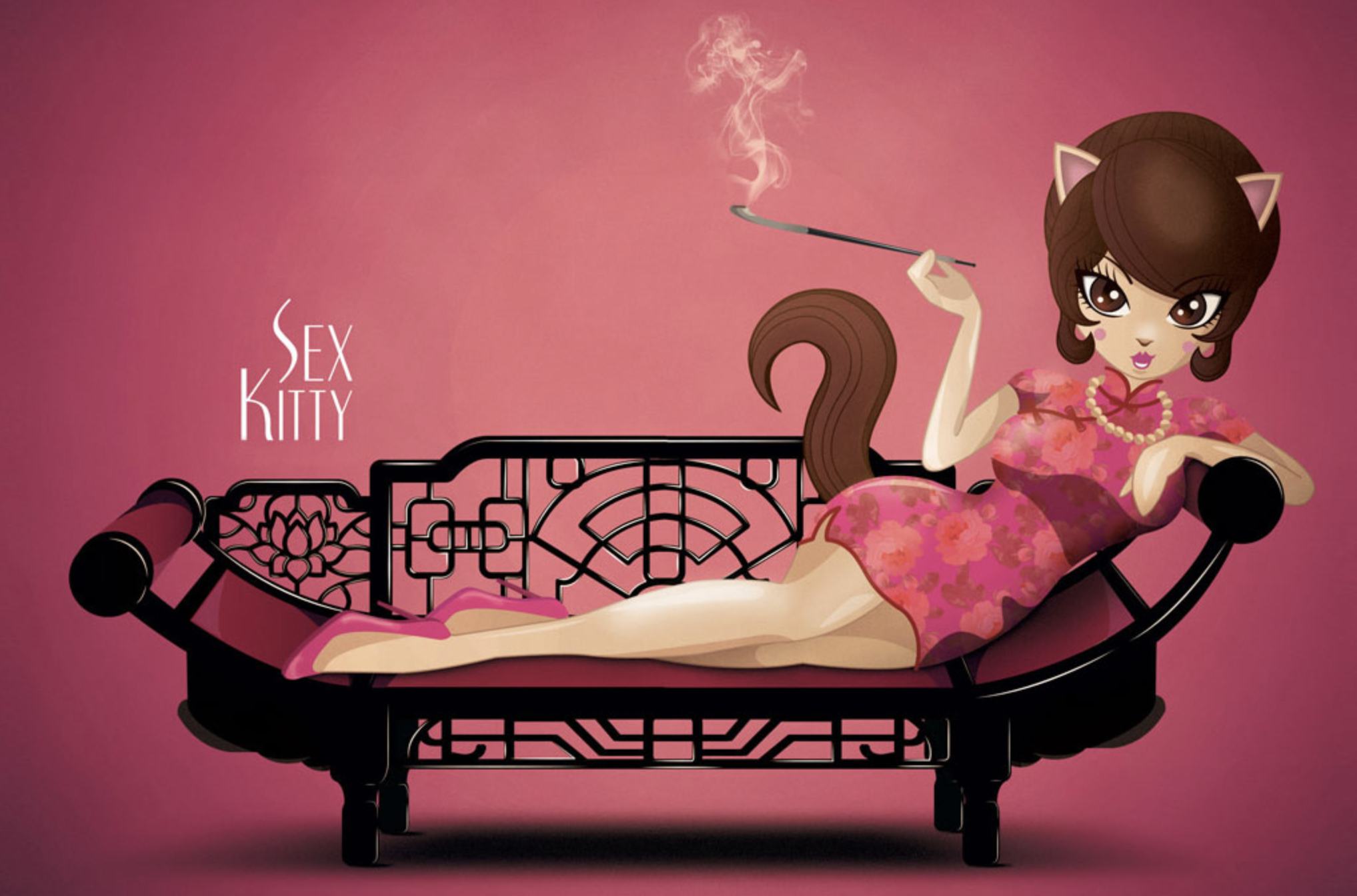 Award-winning Wax Salon For Best Waxing Experience
It all began in 2006 with a less than pleasant waxing experience in Europe, which inspired Honeypot founder Ow Shin Yann to take the leap of faith. She saw that there was a gap in the Singapore market for a fun and sensual wax salon with premium service. Today in 2022, the award-winning boutique operates multiple salons in Singapore along with successful overseas franchises in Malaysia, Indonesia, Thailand, Hong Kong and Mongolia. Yet there are no signs of slowing down.
Over the years, Honeypot has won several accolades and high-profile industry awards, including:
Best of Singapore Tatler 2010-2022

Best Brazilian Wax 2008 - Cozycot

Holy Grail Award 2008

Brazilian Waxing Salon Winner 2007 - SimplyHer Smart Shoppers Award
No. 1 pick for Brazilian Wax" by Timeout Magazine
Best Brazilian Wax 2006" by Cleo Magazine
Honeypot stands out for its professionally trained team of wax therapists, exceptional service, award-winning waxing experiences in a hygienic and hip environment and intimate Boudoir-inspired sensual ambience. Beautifully outfitted in Honeypot's signature colours of black and pink, resplendent chandeliers and baroque furniture, embodying sensual, sexy and sassy.
The stylish concept is the brand's philosophy, along with precise attention to detail from the moment the client walks into the glamorous salon. From the dramatic crystal chandeliers, funky signature motif walls, private pink treatment rooms, and hip music right down to the fabulous hot pink products, everything about Honeypot oozes attitude, seduction and glamour. The attention to detail is synonymous with the brand, even down to the exclusively sourced intimate care, high-quality wax and after-care products from Australia, the United Kingdom and the USA.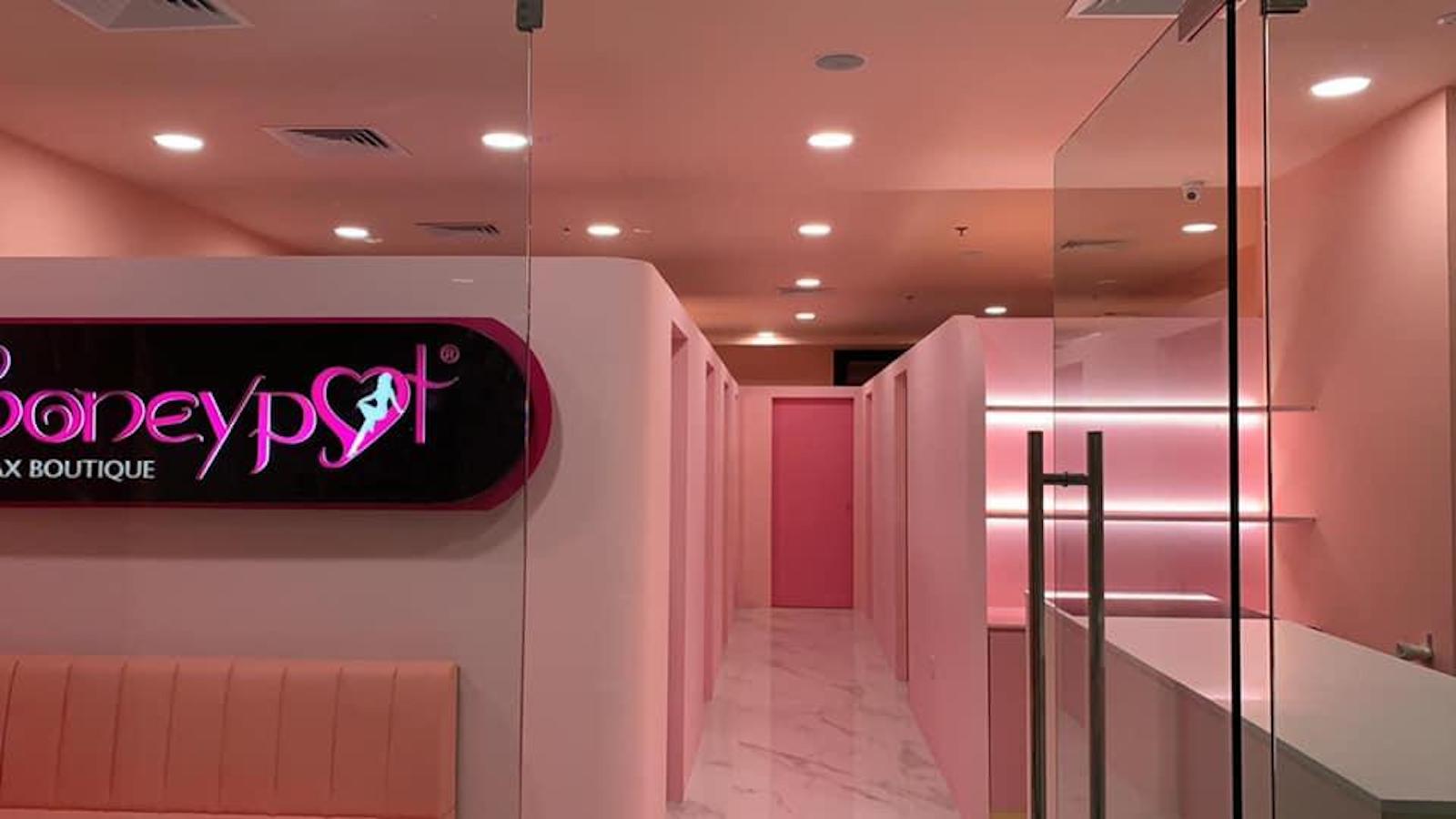 A Purrfect Experience
Honeypot's clientele ranges from celebrities to corporate high flyers. Treatments include full waxing services with the salon's signature treatment, the sexy Brazilian. Their team of therapists has been professionally trained to perform the Brazilian wax — six different versions — with minimal pain.
Apart from the signature Brazilian wax, their menu also includes a host of other waxing services –body waxing, facial waxing and IPL treatments. For the wax treatments (Brazilian waxing, body waxing, facial waxing, and IPL treatments), Honeypot only uses a unique blend of in-house wax that has been concocted by certified chemists from Australia for the company.
The Wax salon also offers skin rejuvenation and radio frequency skin tightening for the body—including intimate areas—as an add-on service for customers. In addition to its specialist services, Honeypot also has its own line of premium beauty products and a delectable range of after-care products made from natural ingredients. The selections range from cleansers and whitening serum, aloe gel, ingrown hair treatment spray and feminine wash to calming sprays to address post-wax needs.
At each Honeypot boutique, their team creates a unique experience that the community has come to love. If you believe in the Honeypot brand, concept and vision, are a decision maker with business acumen, plus have a zest for life and a little bit of fun, you are purrfect for Honeypot.
Learn more about the Honeypot Wax Boutique franchise opportunity at Franchise Feature - Honeypot.
You Might Also Like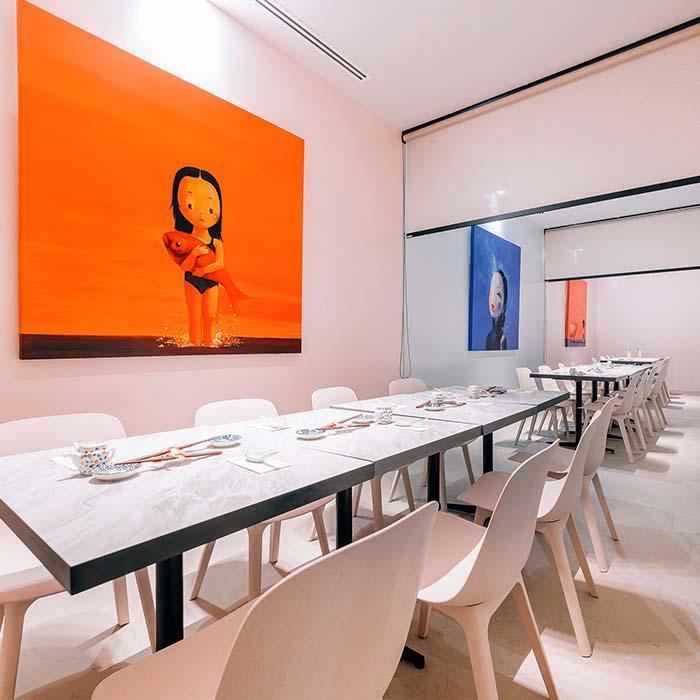 SPOTLIGHT | November 24, 2022
Omoté: Modern Japanese Fusion And A Culinary Trailblazer
Omoté makes Japanese cuisine more approachable by exploring traditional recipes with modern and country-specific flavours.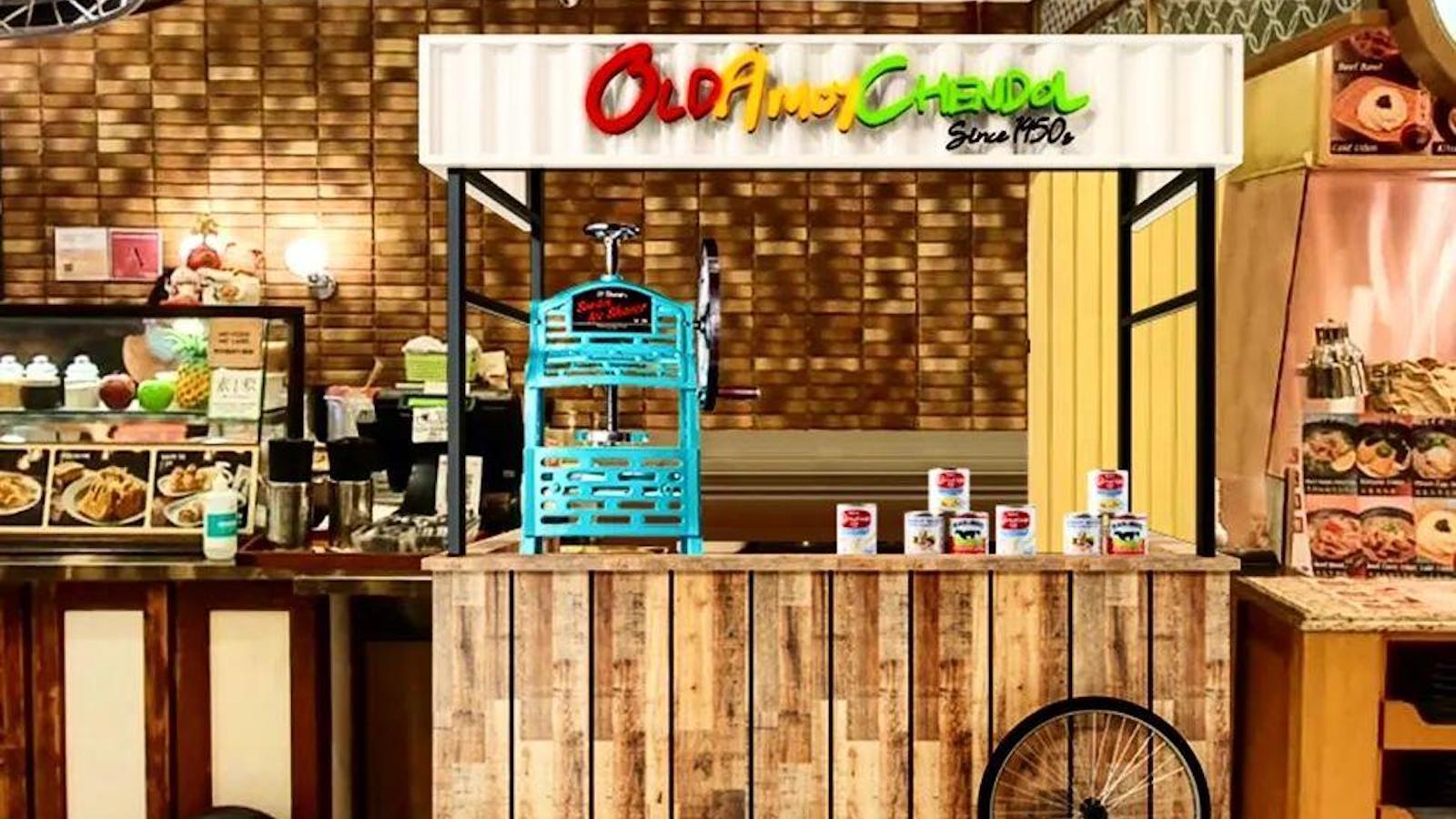 SPOTLIGHT | November 17, 2022
Old Amoy Chendol: An Irresistibly Sweet Dessert Deal
Old Amoy Chendol is a dessert eatery that sells Chendol - the famous ice dessert made using a three generations-old recipe for the traditional taste. Old Amoy Chend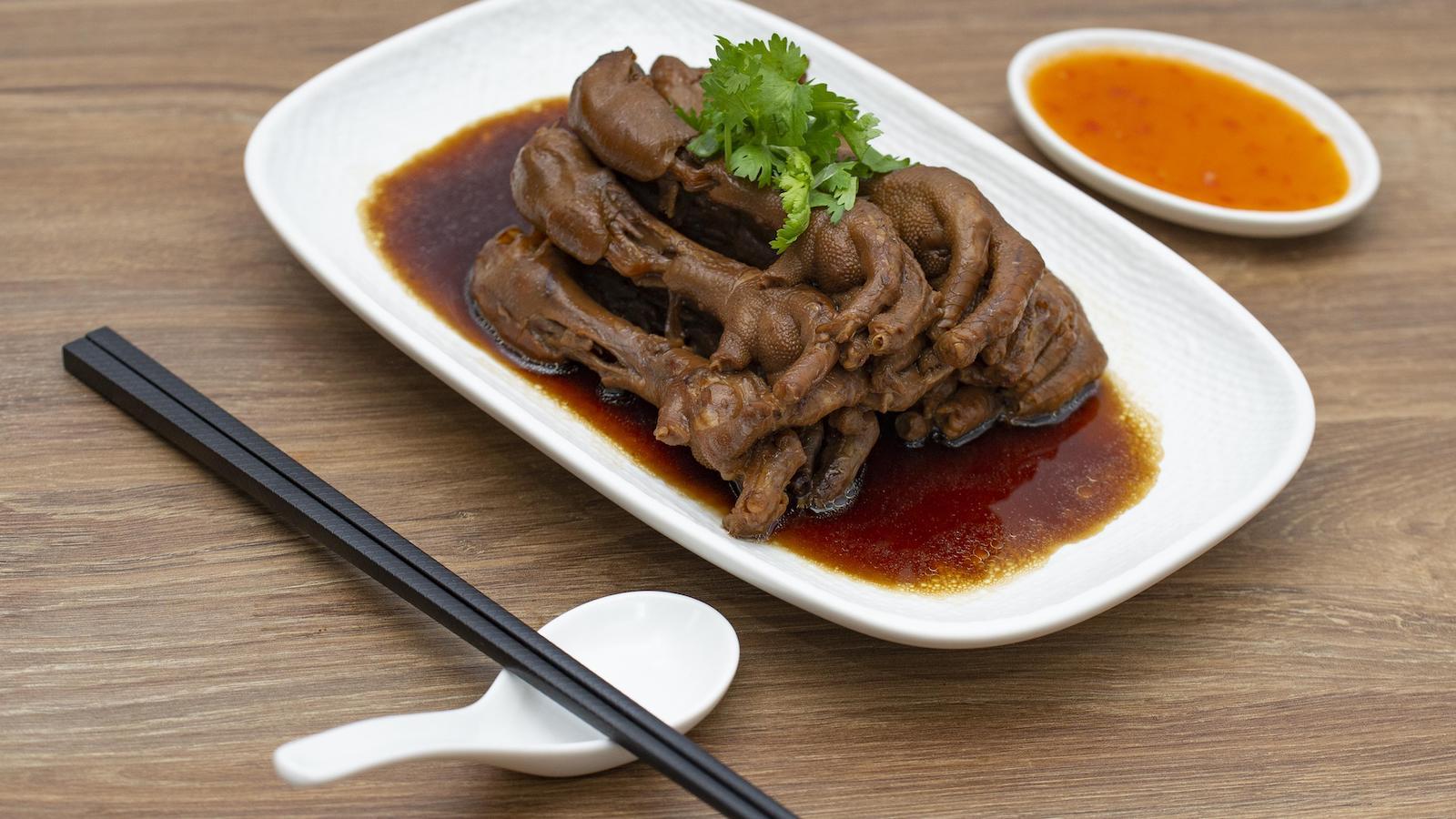 SPOTLIGHT | September 26, 2022
Chew Kee: Singapore's Original Soy Sauce Chicken Since 1949
Serving Singapore's original Soy Sauce Chicken since 1949, Chew Kee continues to be popular among local Singaporeans and visitors.
Latest on TFA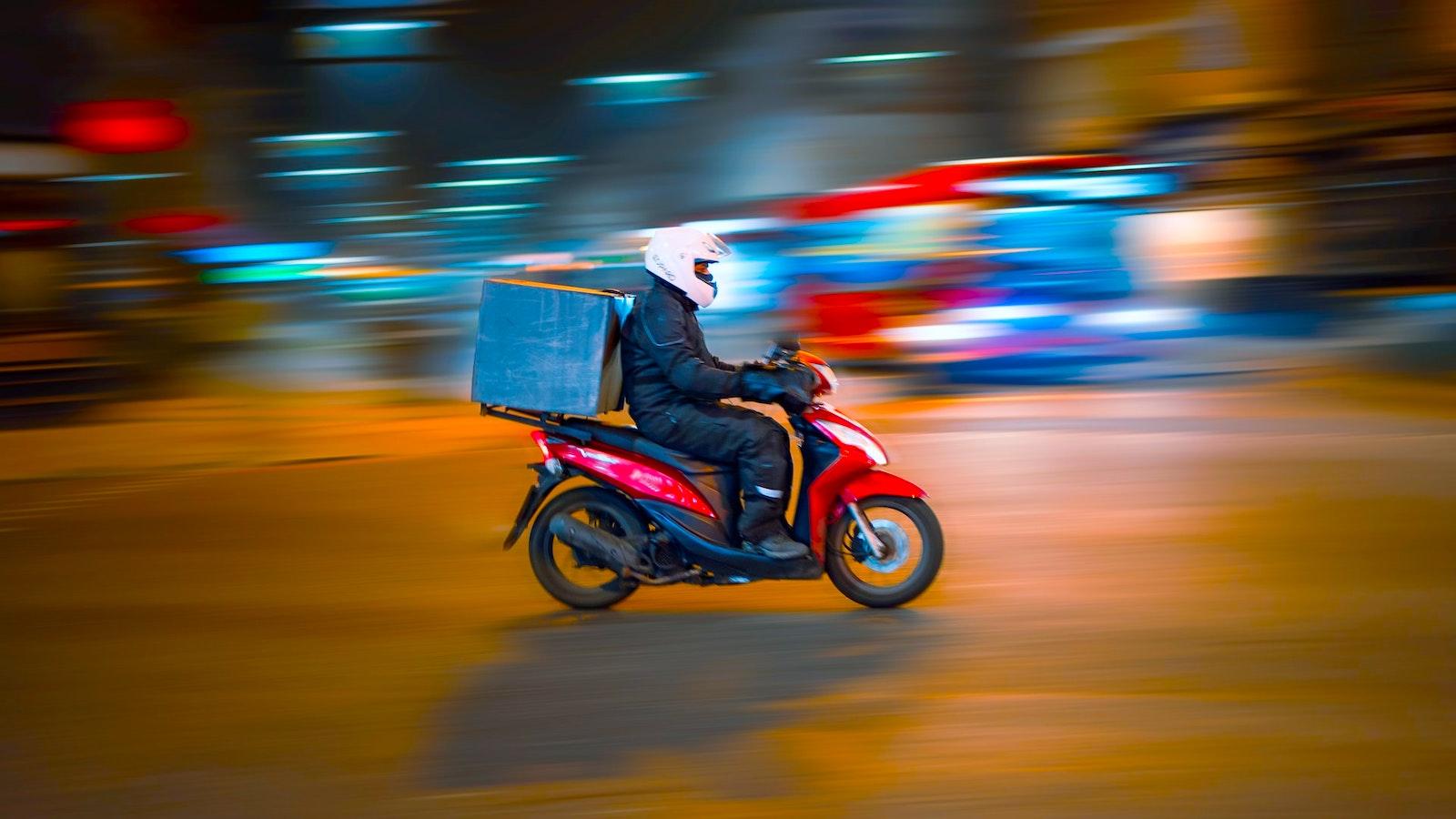 NEWS | December 2, 2022
8 In 10 F&B Businesses See Revenue Up By 15% Through Delivery Apps: Grab Food & Grocery Trends 2022 Report
Monthly food and grocery delivery spending by consumers in the region was up 24% in 2022 compared to 2021.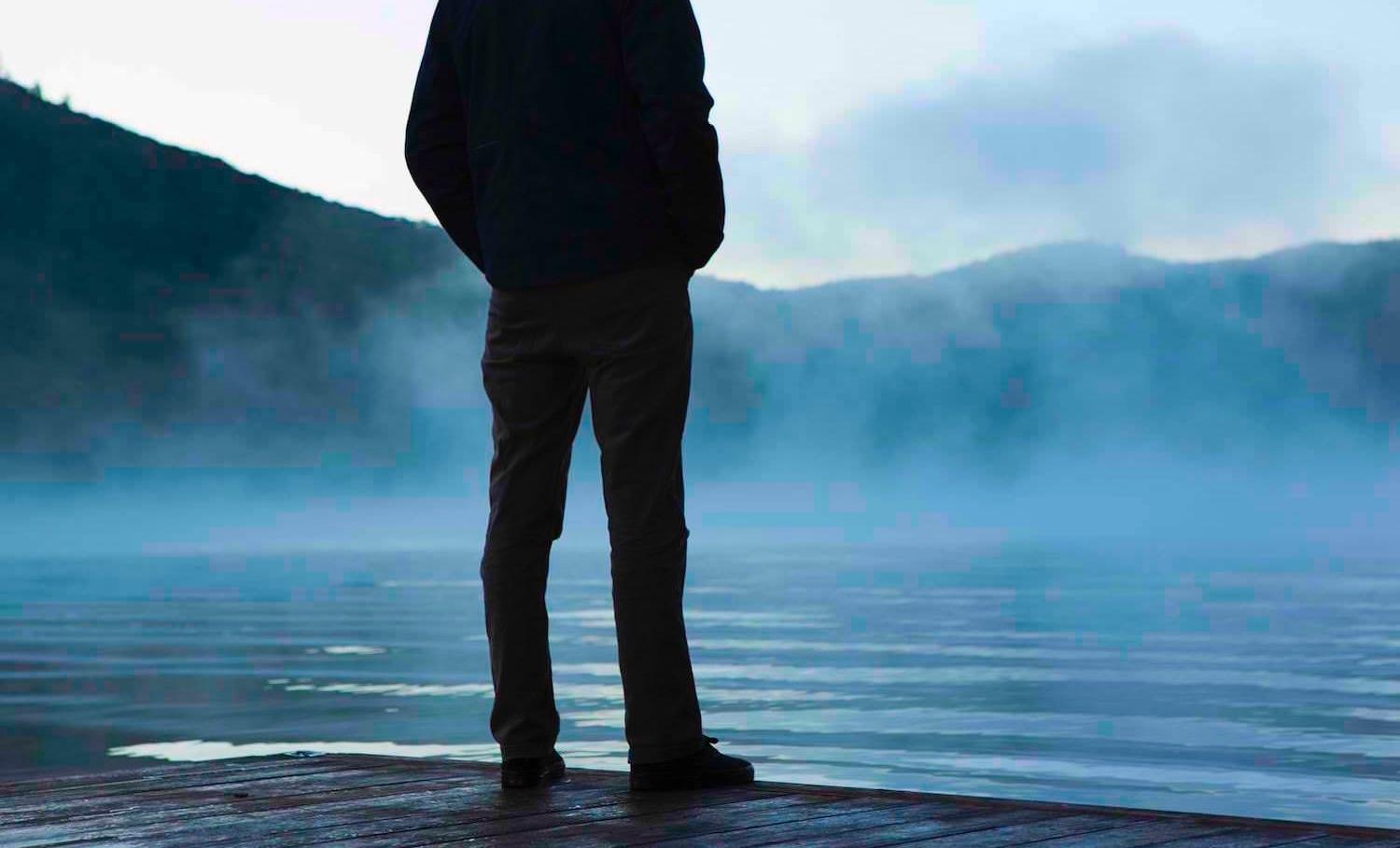 FRANCHISEE | December 2, 2022
What Characteristics Do Franchisors Look For In Franchisees During Recruitment?
Recruiting suitable candidates is critical to the success of any franchise business.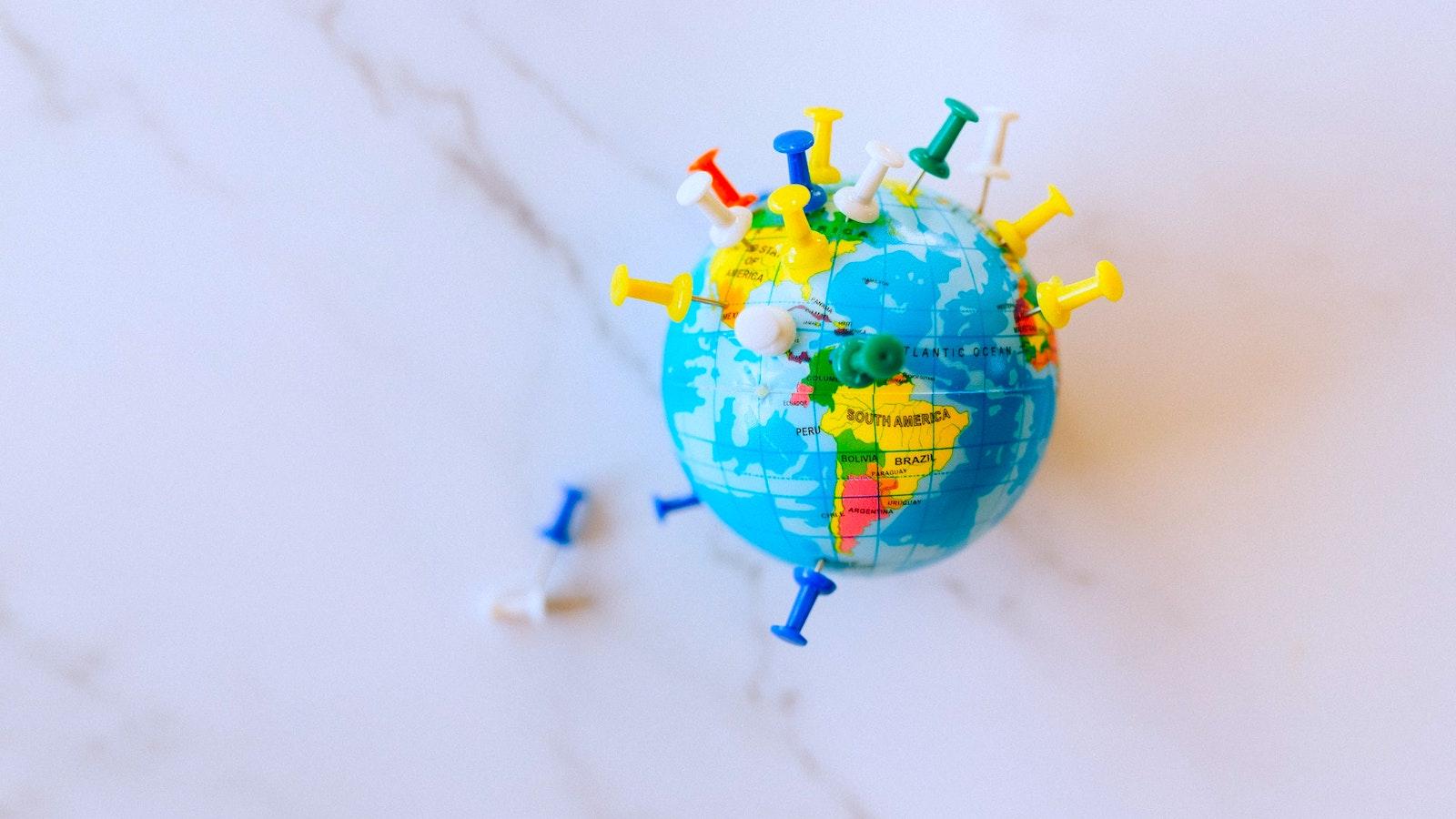 UNBOUND | December 1, 2022
Internationalizing Your Brand Through Franchising – Are You Ready?
While there are great many advantages in franchising your brand internationally, you must also evaluate the risks involved and enter the game fully prepared.