TRENDS |
Why Multi-unit Franchising Is A Smart Investment In 2022
Written by Amit Sharma, Community Development Manager
If you are a franchise owner, the chances are excellent that you, too, will consider expanding into multi-unit ownership. So let's dive into why this is a good time to be a multi-unit operator and explore why the allure of multi-unit franchising is simply too difficult to resist in 2022.
Franchising has been a proven profitable business model for decades. Traditionally, Single Unit Franchise (SUF) has been the face of the franchising industry. A preferred choice for first-time business owners and budding entrepreneurs where the franchisor would grant the franchisee the right to open and operate one franchised outlet at a specific location and within a defined territory. However, multi-unit franchise ownership (owning multiple units of the same brand) has quickly emerged as a popular choice for franchisors and franchisees.
According to FRANdata, a leading franchise market research and consulting firm, 54% of all franchises in the U.S. are multi-unit operations. Major brands like Subway, too, are steering their strategy towards multi-unit franchising because single-unit franchisees often struggle in economically challenging times like the ones we recently experienced during the COVID pandemic. Today's generation of franchisees in 2022 have growth on their minds and aim at multi-unit expansion, whether in the same segment or to different brands.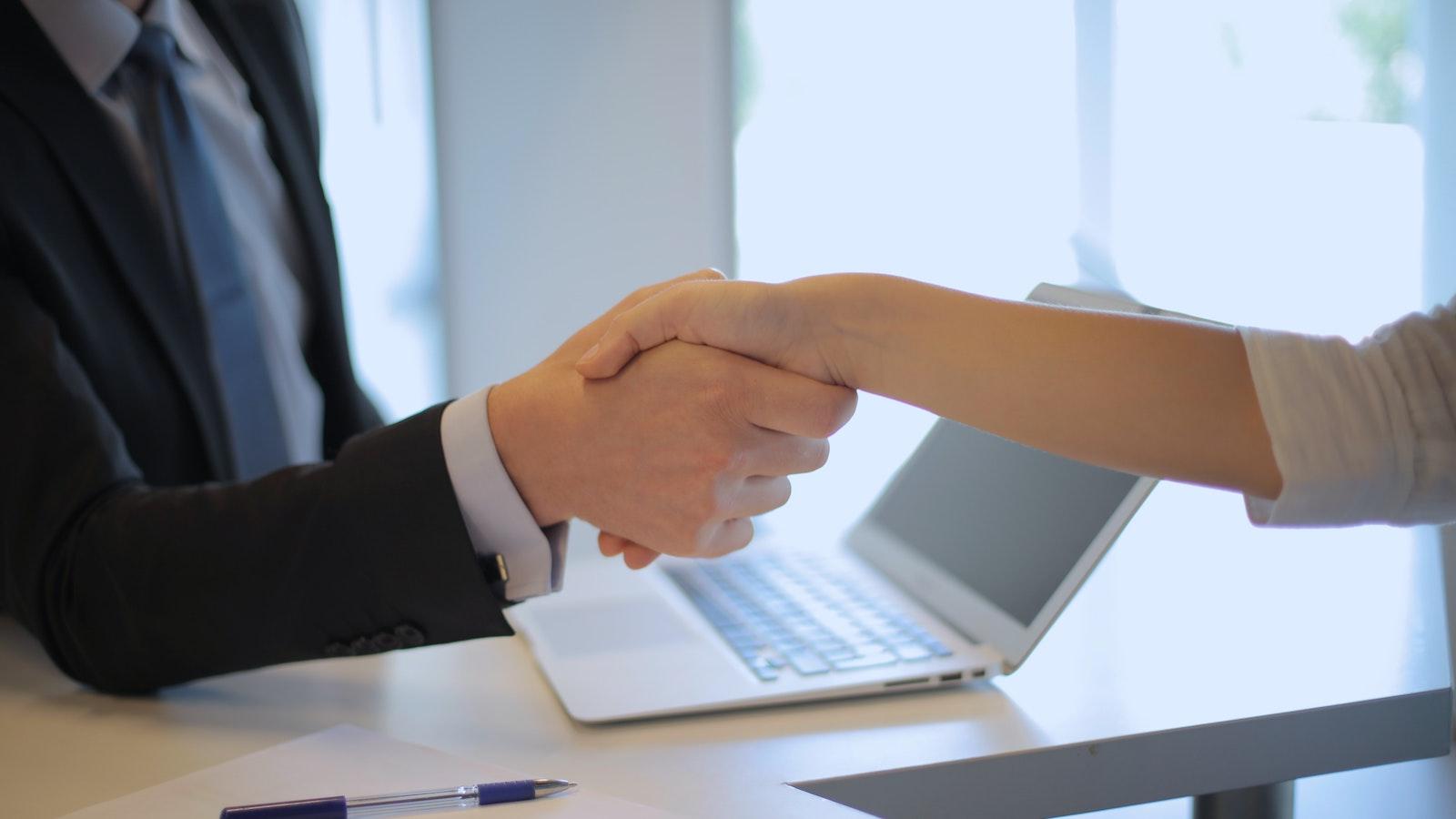 What Is A Multi-Unit Franchise?
A multi-unit franchise is when a franchisee purchases the right to own, develop and operate more than one unit, usually in the same territory or region. Usually, multi-unit franchisees sign an ADA (Area Developer Agreement) that outlines that you as a franchisee agree to open and at what time as well as the specific territory of planned expansion you will do so.
4 Reasons Why Multi-Unit Franchising Works For So Many People
1. Higher Earning Potential And Return-On-Investment (ROI)
With multiple locations come multiple revenue streams, thus increasing your profit potential. By leveraging the right combination of business acumen, people, and products, the multi-unit operators can drive higher unit count, average unit volume, market penetration, and increased profitability. Multi-unit franchisees also benefit from economies of scale, which in turn allows them to lower overhead expenses per unit. Additionally, multi-unit franchising units possess greater bargaining power which further enables them to make significant savings in wholesale purchases of products, services and supplies.
2. Provide More Stability Throughout Market Downturns
Geographic diversification allows you to leverage economic and efficiency benefits that make your business more profitable. More locations give you more experience and additional layers of staff. In contrast to a single franchise unit, multi-unit franchisees can leverage their professional management experience and scale their business faster. Even from a franchisor's point of view, it is equally attractive to choose multi-unit operators as there are chances to scale the business successfully.
3. Ability To Quickly Increase Your Revenue Streams
Multi-unit owners are not new to the business. Their experience means they already have connections and are set up for immediate success. As a result, they are more likely than single-unit franchisees to get their units successfully off the ground by leveraging their experience in business, sales, and finance. Moreover, since many multi-unit owners have sound funding and staffing resources, they require less maintenance and, as a result, can expand the brand faster and probably with more success.
4. Improved Franchisor Relations
Franchisors prefer multi-unit franchisees because they are more business savvy and have established professional contacts in the industry. This helps generate higher profits as compared to single-unit franchisees. And working with the same franchisees and a smaller number of franchisees makes it easier to achieve the projected growth plan together faster. Thus, as a multi-unit franchisee, you will eventually benefit through improved relations with your franchisor. In addition, it further allows you to establish stronger relationships in the franchise world with vendors and real estate agents.
Challenges To Setting Up Multi-Unit Franchise
However, investing in multi-unit franchise systems is not without its own set of challenges and is certainly not right for everybody:
Risk Is Higher
Franchisors know that location is a paramount factor in a multi-unit franchise's success. Unlike a single-unit franchisee, a multi-unit franchisee must find and develop a prescribed number of sites for the franchised outlet within a defined territory over a designated period. However, locating and securing multiple desired locations within a territory in a designated timeframe that also meet the franchisor's site selection criteria may not always be feasible. It is especially true for densely populated metropolitan areas where there may be limited commercial spaces, and securing multiple locations that can attract customers may prove challenging. Thus, from a multi-unit franchisee's standpoint, they are taking a substantial risk to commit to a development schedule that, if not achieved, may be financially devastating.
Hard To Focus On A Particular Unit
It may be difficult for a multi-unit franchisee to oversee every aspect of the operation of the many franchised outlet. Since the issues that each franchise unit faces may be different from one another, it can be a challenge to provide attention and deliver immediate resolution. Over time, if these are not addressed on time, it may impact the bottom line and profits. And what if one franchised outlet has subpar performance over a period of time? Therefore the master franchisee will need constant access to the capital necessary to fund their efforts in recruiting, training, and providing ongoing support.
Ensuring Adequate Staffing
Hiring and maintaining the right staff can be particularly challenging when managing multiple locations. Allocating time and resources for training and routine hiring can be very demanding on personnel and financial aspects. That apart, most multi-unit franchisees also need to deal with the high attrition rate and avoid becoming a training camp for talented personnel. This requires them to invest in human resources infrastructure and develop career growth opportunities.
Do You Have What It Takes To Be A Successful Multi-unit Franchise?
To succeed at multi-unit franchising, you need to grow at a minimum of three core essentials:
Financial Ability
Many multi-unit franchising operators fail when expanding aggressively without adequate financial support. Therefore, you need deep pockets and the readily available access to significant internal and external financial sources to support growth. However, since the multi-unit franchising model is more attractive to money lenders as compared to a single-unit franchisee, you have easier access to capital to support the future development obligation.
Business Acumen And Leadership
One common DNA that almost all successful multi-unit franchisees have is their proven success in operating successful franchised units. As a result, they have a shorter learning curve, so franchisors don't have to invest a lot of time mentoring them towards success. Equally important is the ability to lead the team through vision, ambition, and inspiration. Because most multiple-unit franchisees cannot be present anywhere, they must have the ability to delegate and the innate ability to lead through integrity, honesty, and delegation. To sustain success, it is necessary to ensure that the same passion and vision percolates into unit managers and front-line staff to operate at peak performance.
Tech Savvy
The pandemic accelerated technology adoption in franchising. Franchisees that implemented technology could integrate and leverage data to not just overcome the market downturn but thrive using innovative digital SaaS applications. Being tech-savvy can help multi-unit operators boost productivity, be proactive, and transform their operations.
Why Gloria Jean's Coffees Is A Great Multi-unit Franchisee Opportunity
Gloria Jean's Coffees is an innovator in the speciality gourmet coffee segment, providing guests fresh, premium blends and award-winning roasts. A recognized brand on the international market, Gloria Jean's Coffees is ranked alongside the biggest names in the world. It presently serves more than 16.2 million coffees annually through 600+ stores across 40 countries worldwide. The speciality coffee retailer provides guests with an unmatched experience that includes their service, environment and an ambience that draws repeat business. Training and marketing programs help franchisees operate at peak efficiency. Their master franchisee in Singapore guides the franchisee through every step of the process, from site selection to grand opening, and is dedicated to helping franchisees succeed.
Learn more about the Gloria Jean's Coffees franchise opportunity at Franchise Feature - Gloria Jean's Coffees.
You Might Also Like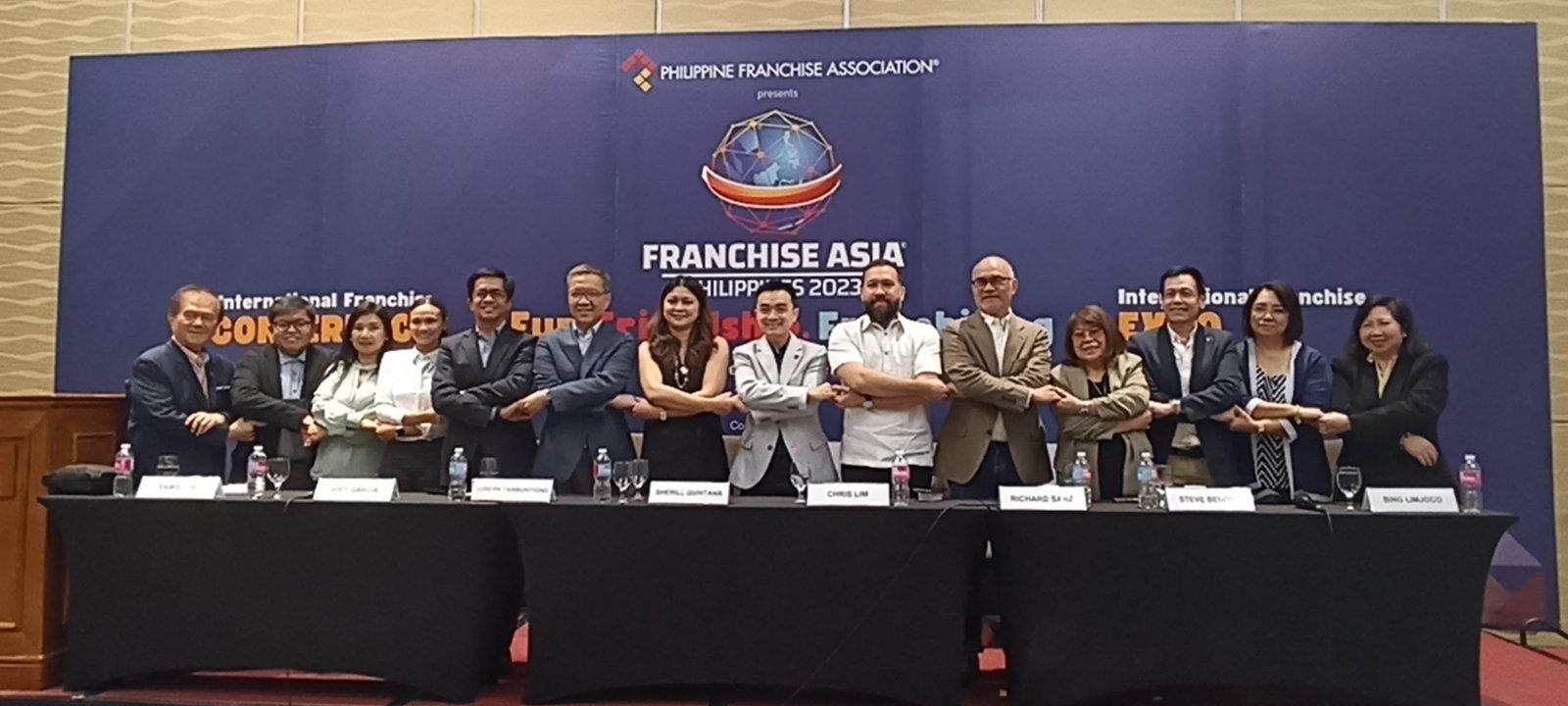 TRENDS | March 16, 2023
The Philippines Franchise Industry To Grow At 12% - 15% In 2023
The Philippines' franchising sector is expected to grow by 12% to 15% in 2023 following a rebound in franchising of pandemic-proof brands, according to the PFA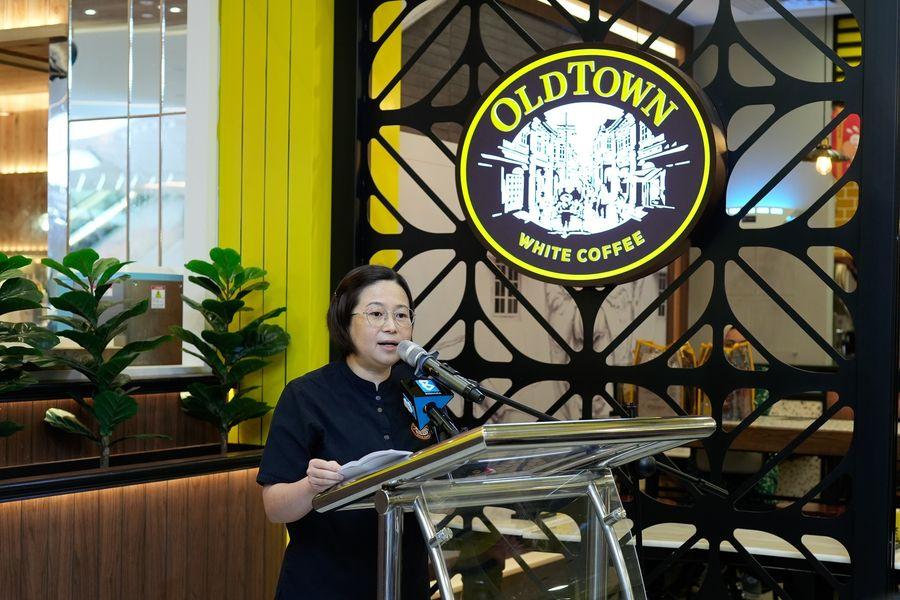 TRENDS | January 13, 2023
Malaysia's OLDTOWN White Coffee Eyes Expansion to 50 New Outlets In 2023
OLDTOWN White Coffee chain is looking to expand into new regions across Malaysia and views suburbs in the north and east of the country as key to its growth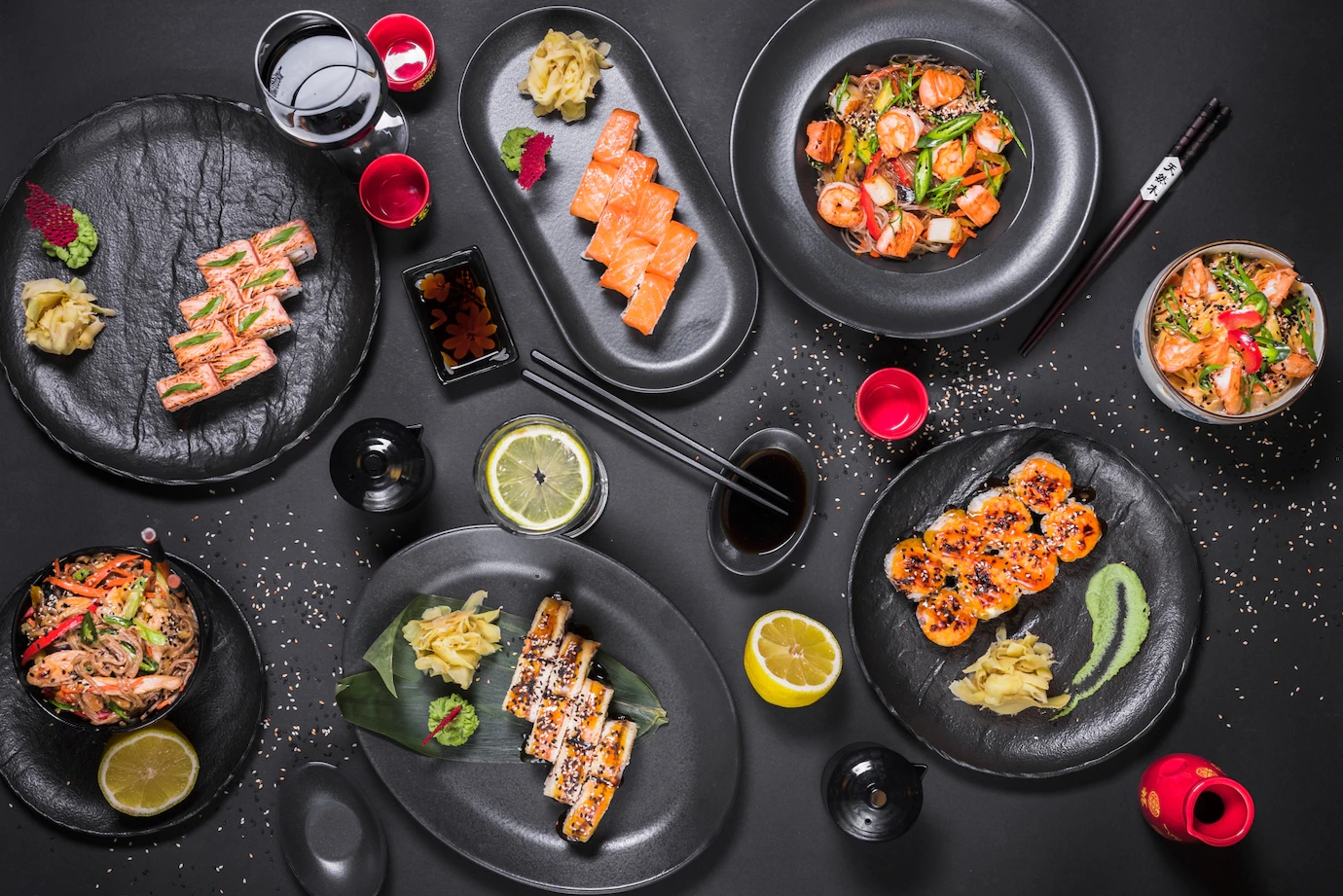 TRENDS | December 27, 2022
Top 9 Reasons Why Japanese Fast Food Franchises Will Be Profitable in 2023
Are you looking to invest in a Japanese fast food Franchise in 2023?
Latest on TFA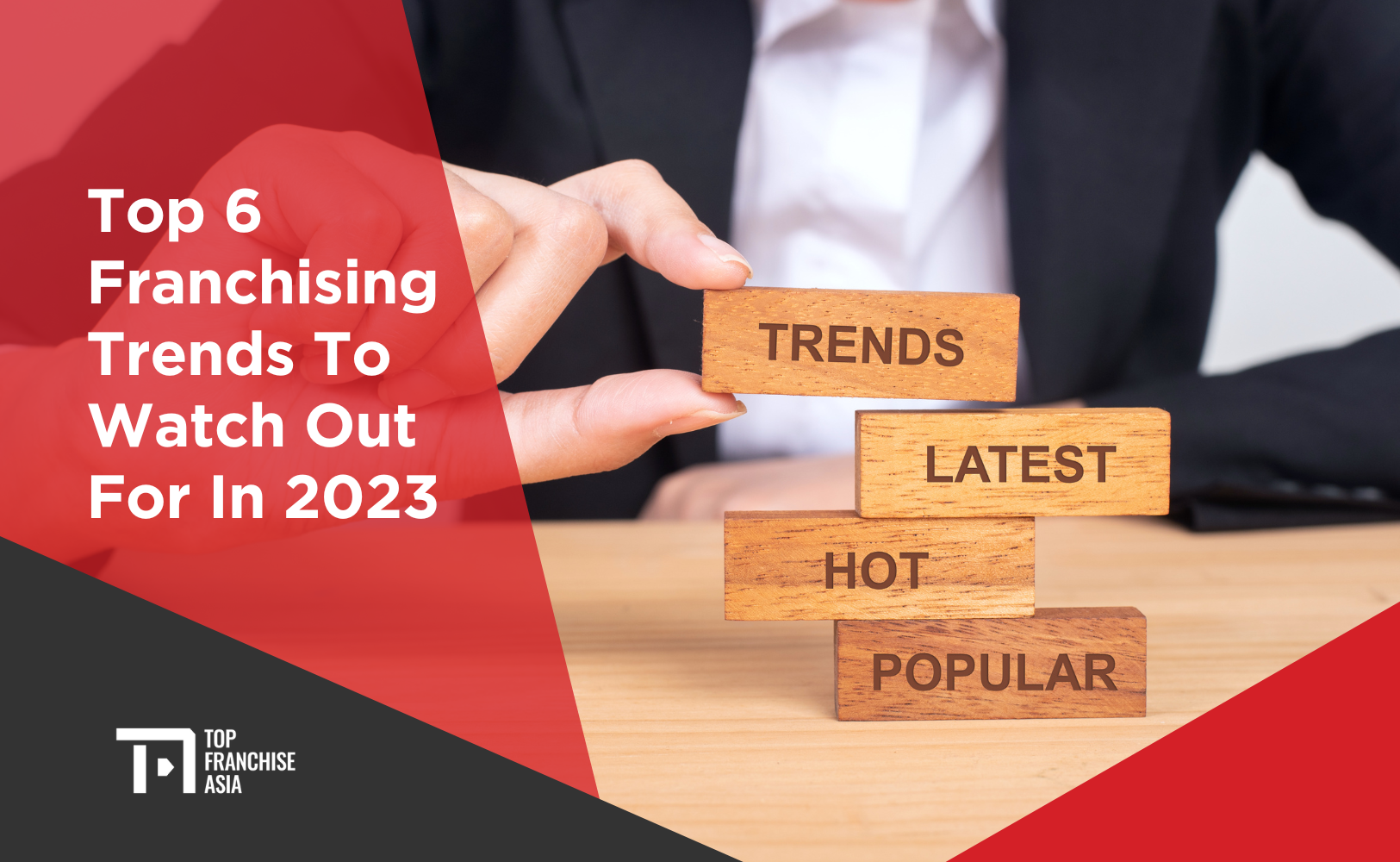 EXPLORE | April 12, 2023
Top 6 Franchising Trends To Watch Out For In 2023
Get ahead in the franchising game with our latest blog! Discover the top 6 trends to watch out for in 2023 and stay ahead of the competition in the dynamic world of franchising.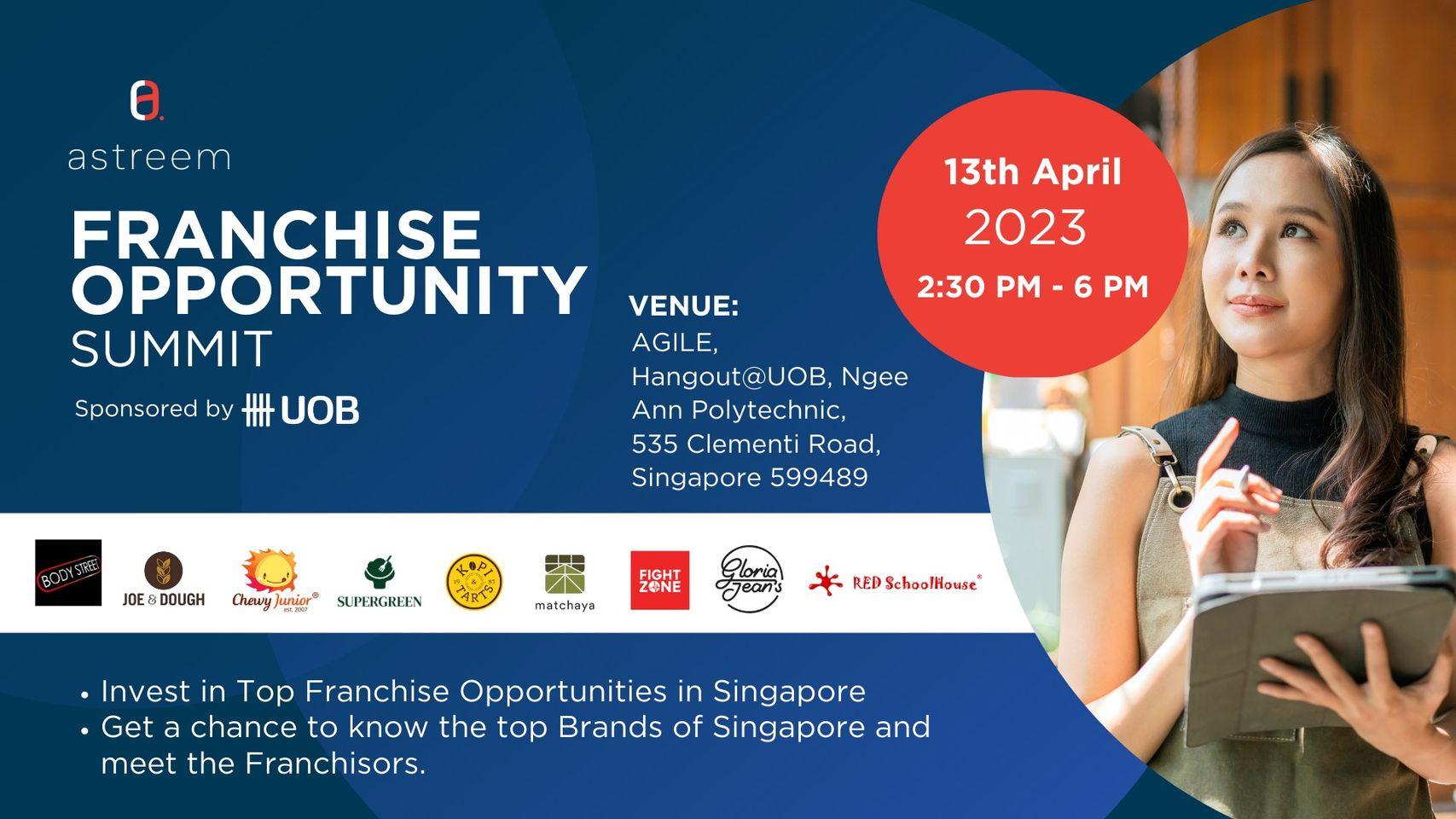 SUCCESS | April 10, 2023
Discover the Best Franchise Opportunities in Singapore: Join us at the Franchise Opportunity Summit
Join us for the can't-miss event for the franchising industry. Get inspired, explore new franchise opportunities in Singapore and beyond, and learn how to succeed in the fast-growing franchise industr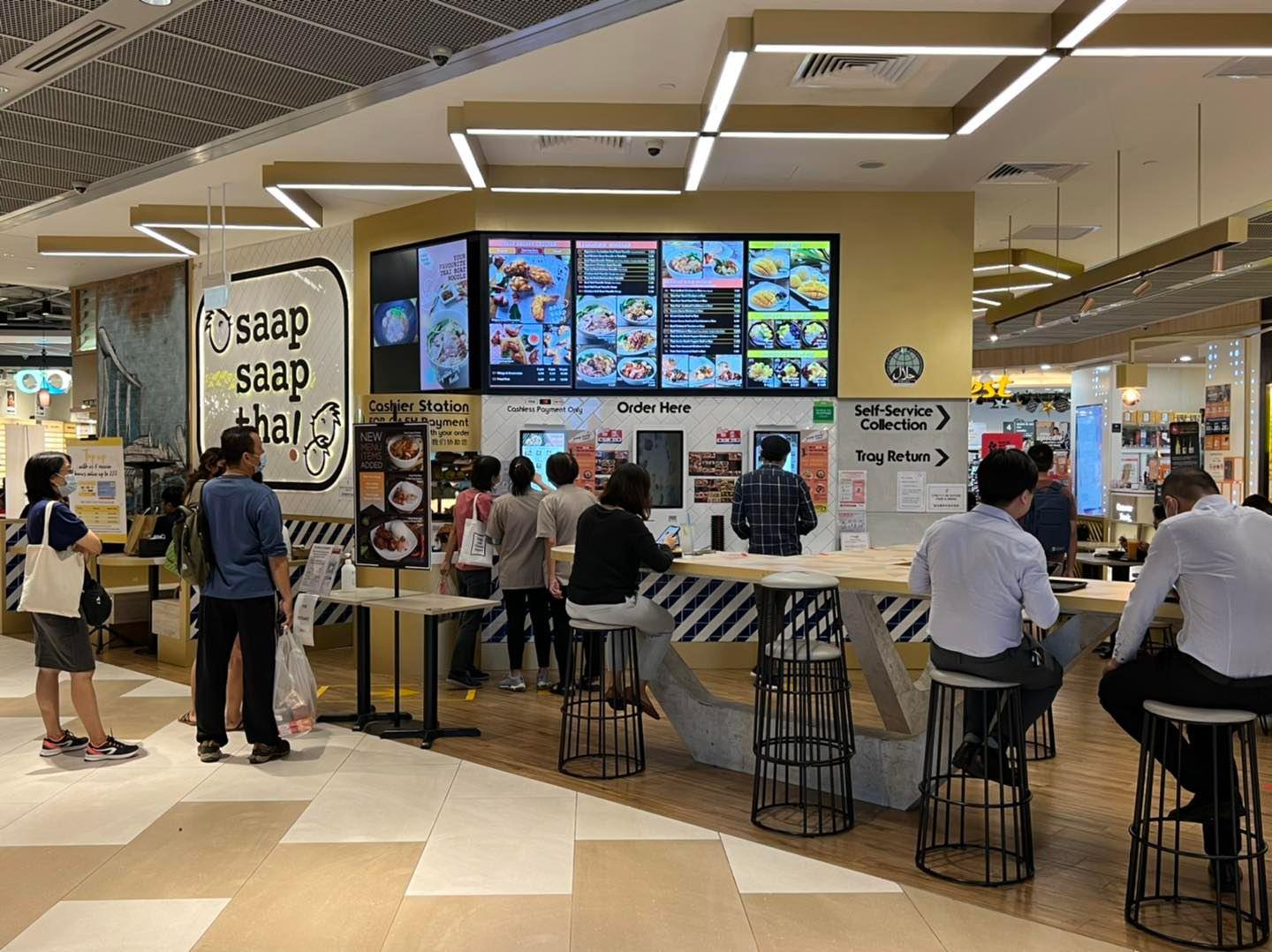 SPOTLIGHT | April 7, 2023
Saap Saap Thai – Fast-Growing Profitable Food Franchise Opportunity
If you're a fan of Thai cuisine and have been looking for an opportunity to own your restaurant or franchise, look no further than Saap Saap Thai, the premier Halal Thai food franchise in Singapore.