TRENDS |
Investing In A Franchise Business With Top F&B Opportunities In Singapore
Written by Amit Sharma, Community Development Manager
Have you ever wondered which is easier to start up and manage: a food & beverage (F&B) franchise or your own business? It is difficult to objectively admit that a well-established food franchise business in Singapore is better than starting on your own. However, you can certainly be assured that taking up a franchise business tends to be much easier than you think. So let's get into it.
Is It An Opportune Time To Invest In A Food Franchise Opportunity In Singapore?
Singapore is a melting pot of diverse cultures. Celebrated as a culinary paradise, the city-state boasts a vibrant food scene with its multi-cuisine atmosphere from all parts of the globe. As a result, the market is very open to foods of different cultures, making it possible for various food service concepts to penetrate and gain acceptance. Therefore, its is no wonder that there are a plethora of food franchise opportunities.
Singapore's F&B industry contributes an estimated S$4.0 billion to Singapore's economy, employing about 220,300 workers in 2021. A DBS Asian Insights Report states that Singapore's F&B market is worth about S$8.3 billion and is expected to grow by a 2.1% CAGR up to 2023, led by cafes/bars, limited-service restaurants, and street stalls/kiosks, as well as higher F&B spent per transaction.
Singapore's domestic F&B sector stands at a positive inflection point. Supportive government policies, such as the Food Services Industry Digital Plan and the refreshed Food Services ITM 2025 released in 2022, aim to strengthen Singapore's status as a leading vibrant F&B and lifestyle hub in the Southeast Asia region. Moreover, with Singapore's F&B sales jumping 59.1% year-on-year in June 2022, the F&B industry is all set to sizzle.
Related: 5 Reasons To Explore A Franchise Opportunity In Singapore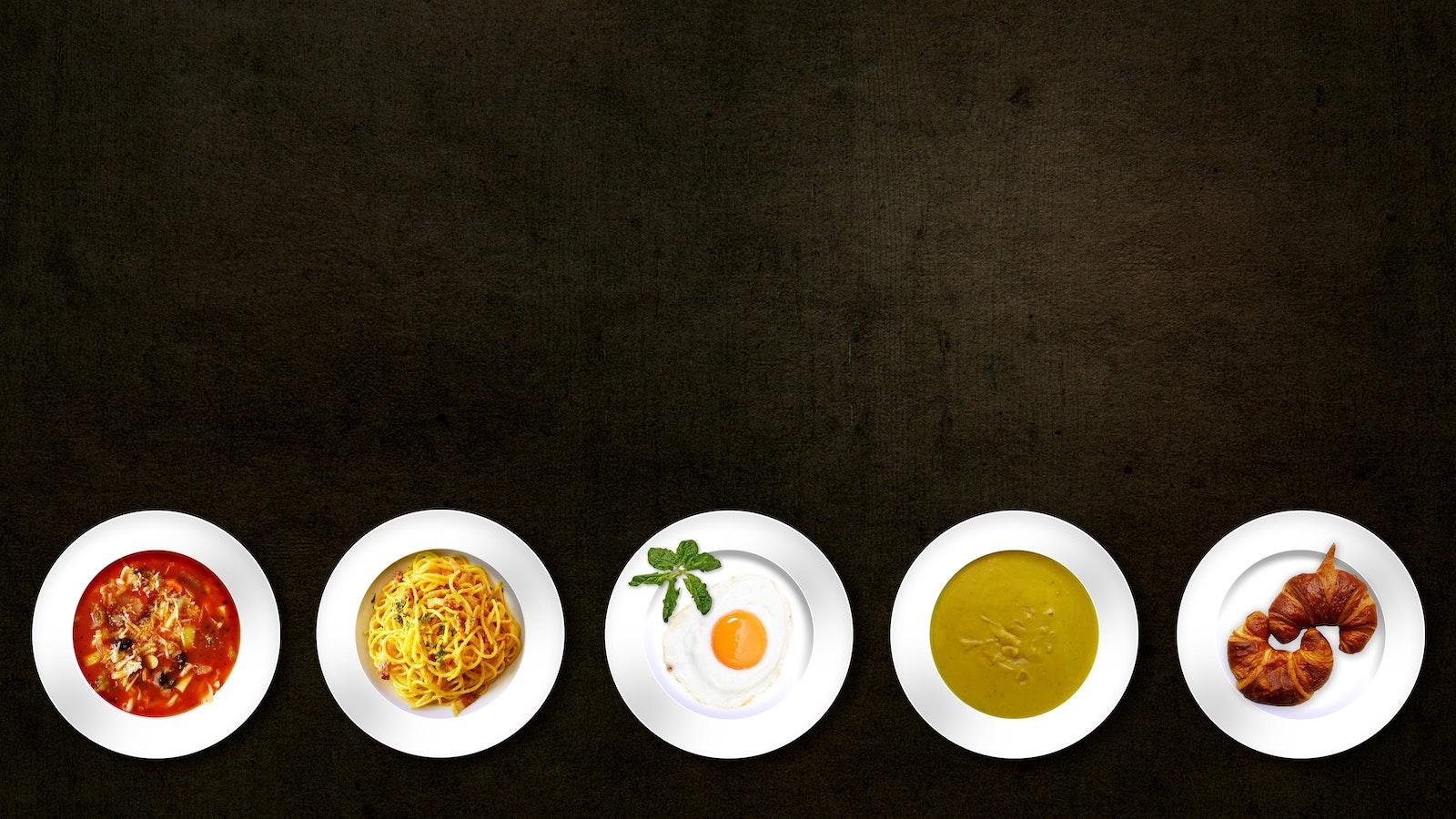 Step-By-Step Basics: How to Start A F&B Franchise Business In Singapore
1. Franchising Regulations and Laws
No Specific Laws Governing Franchising
Singapore law does not mandate the use of any particular franchising model, and there are no specific laws governing franchising in Singapore. Instead, franchise relationships are governed by business laws in Singapore. Since there are no franchise registration laws in Singapore, a franchisor is not required to be registered with a professional or regulatory body before setting up a franchise system in Singapore, nor is the franchisor required to pilot one or more outlets before engaging in franchising activities.
No General Requirement/Formalities For Franchisee Agreement
There is no general legal requirement that must be met before the grant of rights by a franchisor to a franchisee to operate a franchise business. No particular formalities exist for a franchise agreement to be valid and binding under Singapore law. However, as with any business relationship, the franchise agreement has to be formalized in writing so that written evidence of the contract terms exists. There is also no need for notarization, or registration.
2. Setting Aside Your Capital
The initial investment for a Singapore franchise is usually between S$30,000 to S$150,000. Then, you'll need to cater for the franchise fees to use the franchisor's trademark and the initial start-up costs. That apart, just as in the case of an independent F&B business, the initial start-up costs usually include working capital, upfront rent expenses, renovations, and opening inventory. You can get an estimate of how much it costs to start and run a business in Singapore with the Setup Cost Calculator.
Related: What Are The Initial Investments Involved With Taking Up A Franchise?
3. Budget Planning
Franchise owners typically provide a more transparent picture of potential profitability upfront. Thus, franchisees have an idea about the potential earnings and what initial capital investment they'll need to be successful. Unlike running your own business, with a well-established franchise, you are comparatively more assured of positive cash flows from day one and profits from the first year itself. When starting as a franchisee, franchisors will share financial projections for the business, providing a rough estimate of liquid capital that you'll need and your earnings in the first year. Apart from the start-up costs and franchise fee, there are also to be ongoing operational costs. However, a major benefit of the franchise business model is that on the operational front, the centralized buying power of the head office contributes to cost efficiencies.
4. Incorporating Your F&B Business
You will need to set up a business entity, and the application to incorporate the company can be made online on the ACRA website. First, choose a name for your F&B company and get it approved by the Accounting and Corporate Regulatory Authority (ACRA). Selecting an accessible name makes the process simple and quick. An administration fee for a name check is S$15. Once you have compiled ACRA's additional requirements to obtain a business profile, you shall receive a business profile package. This includes your registration number or Unique Entity Number (UEN), which is essential when opening a business account with a local bank.
5. Choosing A Location
You will next need to identify the premises for your food franchise. The premises should sync with the franchisor's model and preferred location. Given that most establishments typically range between 1,000-1,200 per square foot, you will have to pay as per the current per honest foot rate. You may also need to apply for planning permission in case your premise was previously not a restaurant and is being converted to new use as a foodservice outlet. Once the location is finalized, the following process is to apply for the Food Shop License because the relevant authorities have will inspect the premises before approving the license.
Related: Choosing The Right Location For Your Franchise Business
6. Licenses
All foodservice businesses in Singapore need a National Environment Agency (NEA) operating license, which costs S$195 yearly. In addition, your employees must undergo the Singapore Food Agency (SFA) Food Handler Course (S$21.40 for Singaporeans and S$107 for foreign workers).
Food Shop License
The Food Shop License from SFA is mandatory to operate a restaurant and usually takes one month to be issued. Still, it could be longer if the premise has to be renovated according to the NEA regulations. The purpose of licensing is to ensure cleanliness and food safety in foodservice outlets and to prevent food-borne diseases. The Food Shop License will need to be renewed annually.
Code Of Practice Of Environmental Health License
Review the Code of Practice of Environmental Health (COPEH) issued by the NEA. In addition, food franchises must adhere to Section 3: Food Retail Outlet of the code as it concerns the required specifications/layout to get the Food shop license.
Property's Fire Certificate
Ensure fire safety standards by applying for a Fire Certificate from the Singapore Civil Defence Force (SCDF). These certificates are renewed annually following SCDF inspections.
Liquor Licence
If your restaurant serves alcoholic beverages, you must apply to the Singapore Police Force (SPF) for a liquor license. There are two types of claims: Public House License and Beerhouse License.
Halal Certification
If you want to cater to the Muslim community in Singapore, you will need to apply for halal certification at the Majlis Ugama Islam Singapura (MUIS). There are fees to be paid for each one and specific requirements to be observed to obtain and maintain them. At least two Muslim staff members must be hired and obtain halal training certificates. At least one must be given a supervisory position, and these hires are subject to the MUIS' approval.
Why Start Franchising As Your First Business?
When starting as a franchisee, the franchisor handholds you through the terrain at each step. You don't need previous experience in the industry because franchisors are willing to educate, train and guide you at every step to operate and grow the business better. Investing in a franchise has a lower risk of failure because you will be operating a tried and tested successful framework that has been proven to work. Moreover, as a franchise owner of a well-established brand, you may experience a smoother process to get financing which may not always be the case when you go solo. Additionally, since the franchised brands already have a significant consumer appeal, there is already a loyal customer base from day one.
Related: 6 Questions To Ask Yourself Before Buying A Franchise
Popular Food Franchise Opportunities In Singapore
Sometimes, franchising can be about what's trending at a particular time. However, the best F&B franchise opportunities go beyond all glitz. They are loved by customers, employees, and franchisees alike. With that in mind, here are three top franchises available in Singapore based on their ROI, growth potential, brand reputations and transparency.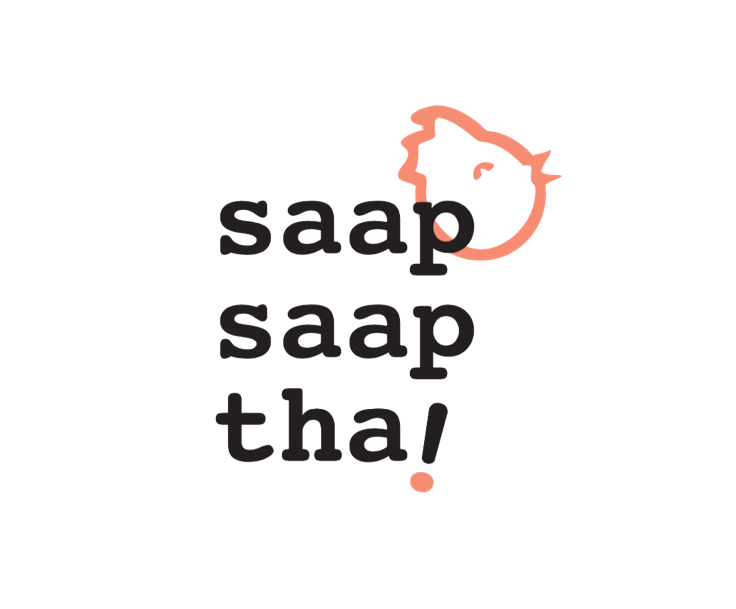 Saap Saap Thai
Saap Saap Thai, a Halal Thai restaurant, brings across the true essence of Thai cuisine. It features authentic rice dishes with a twist, Thai Noodles served in aromatic, original Thai flavoured broth with slices of meat cooked to perfection, Thai Boat Noodles, and other familiar cuisines. Saap, pronounced as Sap, means "Delicious" in Thai, and Saap Saap Thai stands true to its name. It is a Singapore homegrown brand famous for savouring authentic Thai street side food in a relaxing and inviting restaurant, self-service style. Learn more about the Saap Saap Thai franchise opportunity at Franchise Feature – Saap Saap Thai.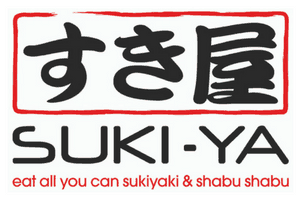 Suki-Ya
The renowned Singapore-based restaurant group established the Suki-Ya concept – Creative Eateries in 2008 to bring the popular 'House of Hot Pot' concept back to life. Hungry diners will enjoy the Suki-Ya experience, as they can order an unlimited serving of delicious premium sliced beef, pork, and chicken. To top it all off, Suki-Ya's Healthy Bar features a wide selection of fresh vegetables, bringing balance to the whole meal. Suki-Ya has since captured the hearts of our diners with its heart-warming dining experience at an equally affordable price and has since expanded its presence across Singapore, Malaysia, and Taipei. Learn more about the Suki-Ya franchise opportunity at Franchise Feature – Suki-Ya.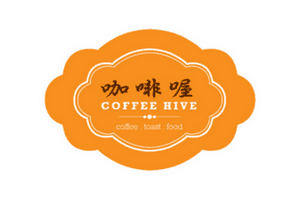 Coffee Hive
Coffee Hive is a chain of restaurants offering delicious food complemented by a blend of local coffee in a very cosy environment. Coffee Hive is a Singapore casual café chain that provides unpretentious good food, freshly brewed Singapore local coffee, and fast service in a cheerful, cosy space. With a mission is to give the best value to customers by providing excellent and affordable food in a casual environment where friends and family gather, customers can have various Singapore-style fusion food without breaking the bank. Learn more about the Coffee Hive franchise opportunity at Franchise Feature – Coffee Hive.
You Might Also Like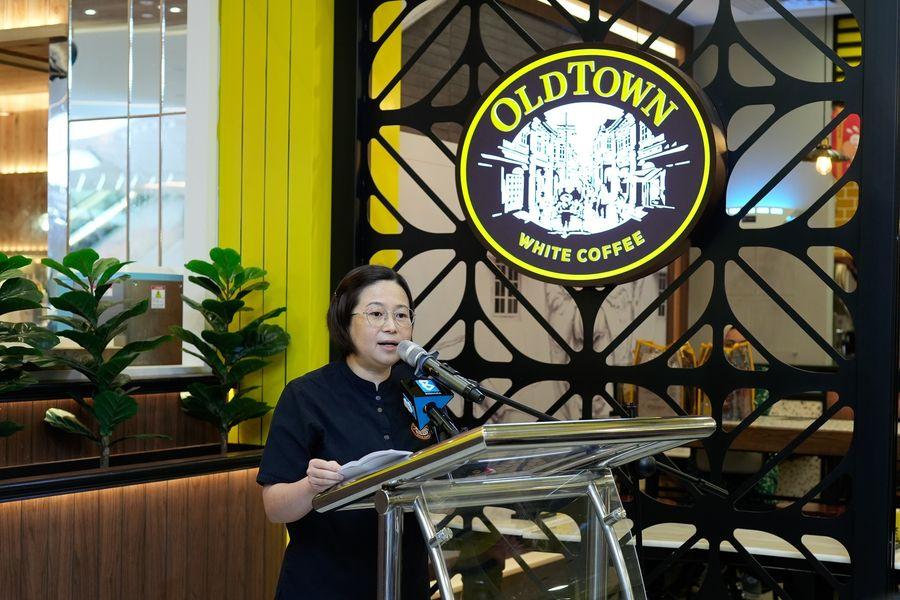 TRENDS | January 13, 2023
Malaysia's OLDTOWN White Coffee Eyes Expansion to 50 New Outlets In 2023
OLDTOWN White Coffee chain is looking to expand into new regions across Malaysia and views suburbs in the north and east of the country as key to its growth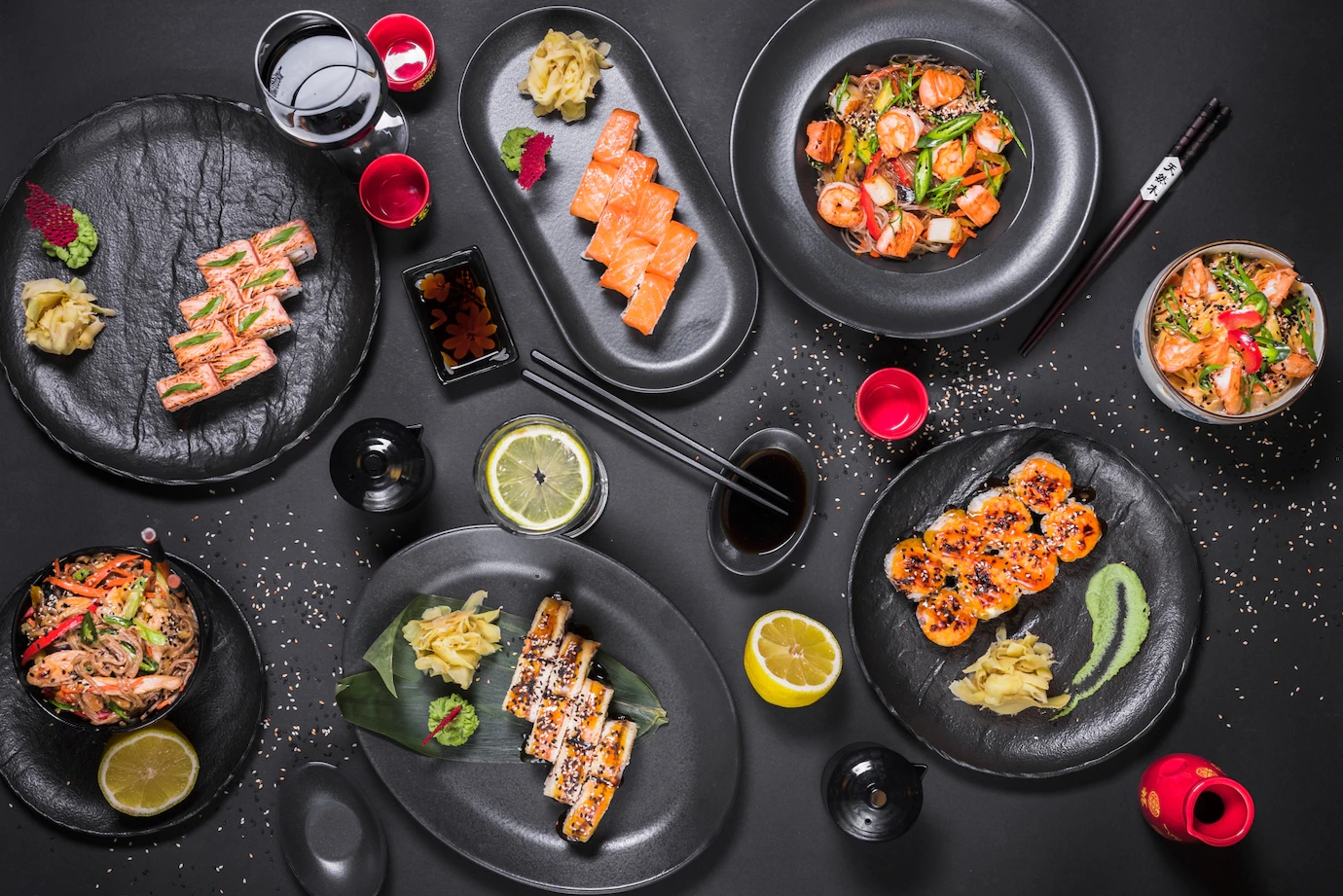 TRENDS | December 27, 2022
Top 9 Reasons Why Japanese Fast Food Franchises Will Be Profitable in 2023
Are you looking to invest in a Japanese fast food Franchise in 2023?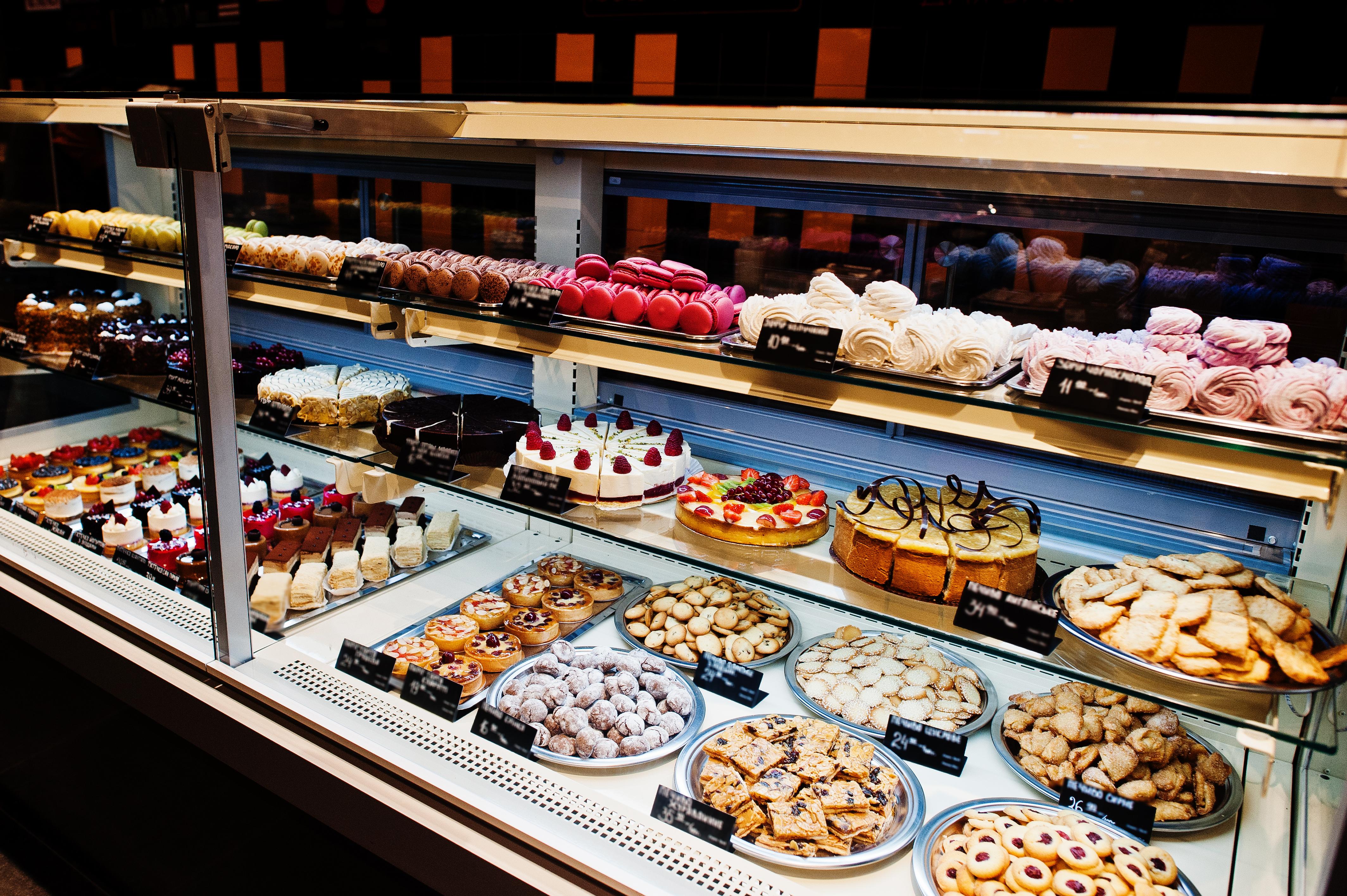 TRENDS | December 23, 2022
Sweet Success: 7 Reasons Why A Dessert Franchise Is An Excellent Investment in 2023
If you've got a sweet tooth and a deep desire to run your own Food business, Dessert franchises may be the perfect business opportunity. Discover seven reasons that make it a sweet deal for aspiring f
Latest on TFA

NEWS | January 21, 2023
Restaurants Brand Asia Plans to Open 300 Popeyes Stores In Indonesia in 2023
Restaurant Brands Asia, the owner of four of the world's most prominent and iconic quick service restaurant brands – TIM HORTONS®, BURGER KING®, POPEYES® and FIREHO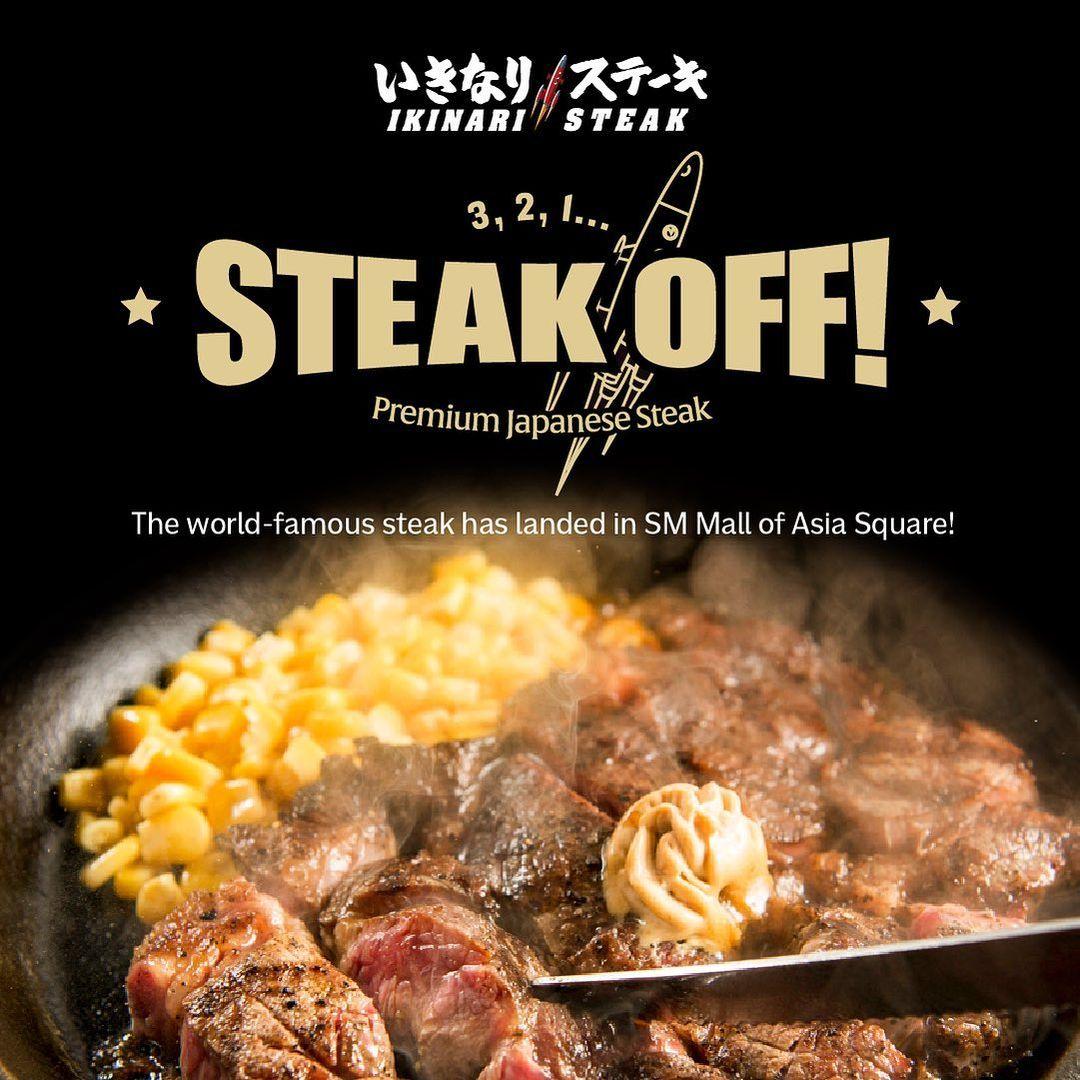 NEWS | January 20, 2023
Popular Japanese Fast Food Franchise Chain Ikinari Steak Opens First Outlet in the Philippines
Popular Japanese fast food steak chain Ikinari Steak — known for being a standing-only steakhouse, recently opened its first outlet in Southeast Asia in the Philipp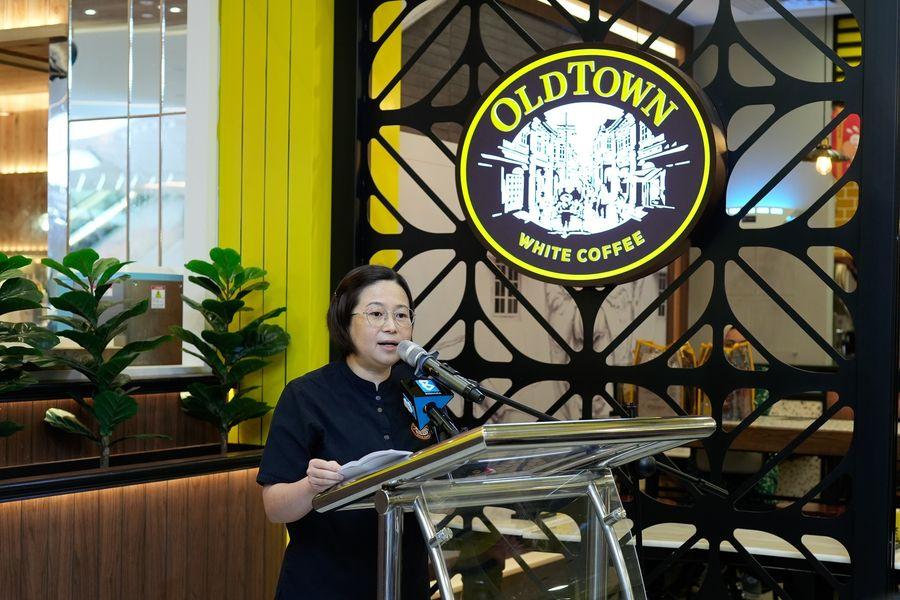 TRENDS | January 13, 2023
Malaysia's OLDTOWN White Coffee Eyes Expansion to 50 New Outlets In 2023
OLDTOWN White Coffee chain is looking to expand into new regions across Malaysia and views suburbs in the north and east of the country as key to its growth