TRENDS |
Top 9 Reasons Why Japanese Fast Food Franchises Will Be Profitable in 2023
Written by Amit Sharma, Community Development Manager
Are you looking to invest in a Japanese fast food Franchise in 2023?
Want to be your own boss and run a successful Japanese restaurant?
The excitement over Japanese food has never been higher, and it's the right time for investors to seize the growth opportunities in Japanese fast food chains.
Japanese cuisine has grown increasingly popular over the last decade, giving more and more investors a chance to run their successful businesses. This blog outlines the six significant advantages of investing in a Japanese restaurant franchise.
Did you know that Japanese food is among the fastest-growing food franchise segments, witnessing incredible growth in Southeast Asia? As a matter of fact, the sushi Restaurants Market is expected to grow to USD 2.49 bn at a CAGR of 2.55%. APAC will likely occupy 84% market share, followed by the EMEA region.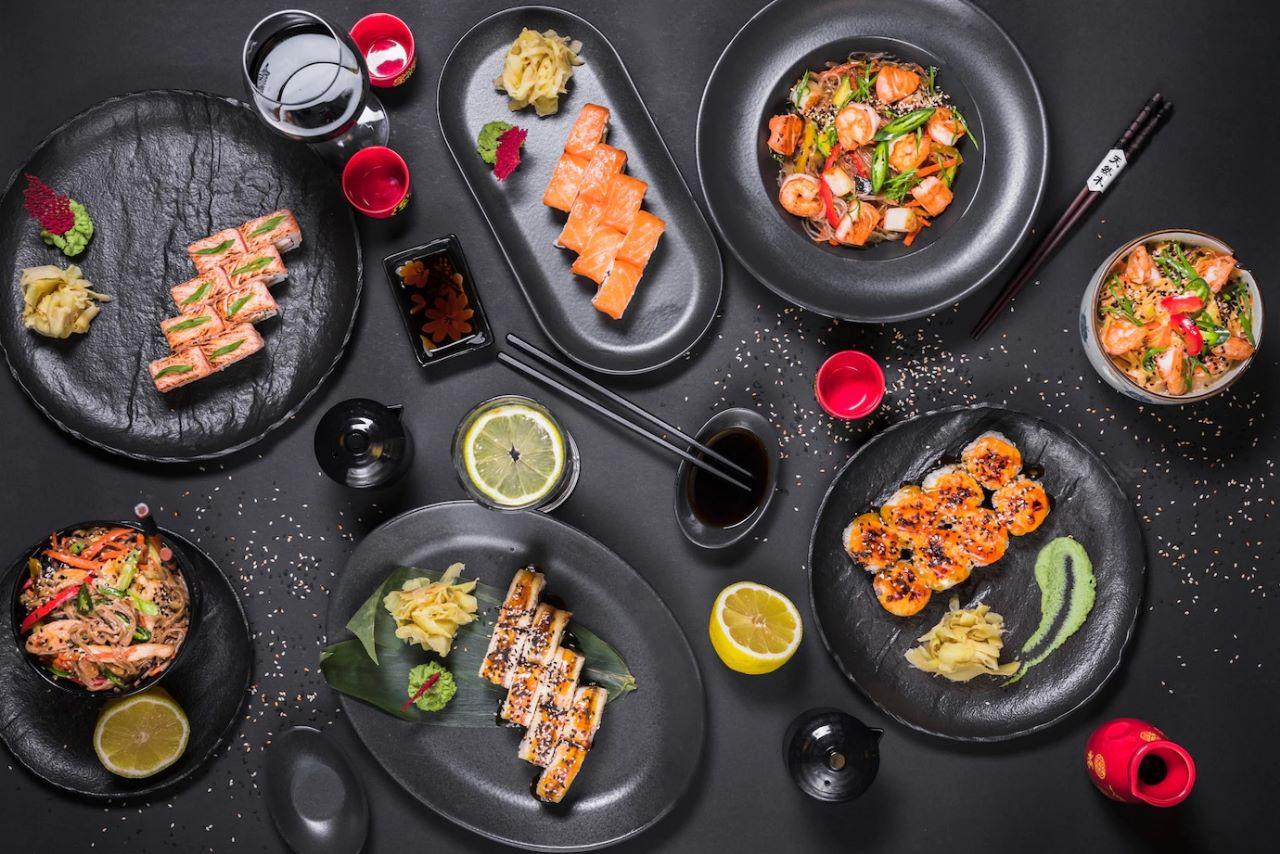 But Why Are Japanese Food Chains So Popular?
Famous for its unique, nutritious, fresh and healthy ingredients and its remarkable presentation, traditional Japanese food is often thought to be healthier and tastier than western cuisine and stands out for its unique flavours.
The best part of starting a Japanese restaurant franchise as compared to starting on your own, is that you need not necessarily have any previous experience. The franchisor offers extensive training and support to guide you through everything you need to know about running a food franchise. Here are a few more reasons why Japanese food is so irresistible and what makes owning a Japanese restaurant a lucrative food franchise business opportunity.
Benefits of Running Japanese Food Franchises in 2023


#1 Wide Variety of Healthy and Fresh Food
Demand for healthy food is fast rising. Asian consumers are shifting to healthier lifestyles and consumption habits. More than half of the consumers in the markets surveyed indicated a willingness to pay a higher price for food perceived to be good for their health. As obesity and diabetes continue to grow, Asians embrace food that promotes a healthy lifestyle, supports digestive and intestinal health, and boosts immunity. According to the Asia Food Challenge report, Consumers today are more discerning about the food they eat, influenced by changing demographics, rising affluence and growing incomes. People love Japanese food because it emphasises fresh ingredients, and most dishes are prepared to retain nutrients and flavours. Japanese food is also considered healthy and nutritious because it contains a lot of seafood, an excellent source of protein and omega-3 fatty acids, both essential for a healthy diet.
Moreover, as ageing healthily trend with its focus on looking and feeling good at any age gains traction, it gives more potential investors the opportunity for businesses that want to tap the booming market and be able to support consumers in their search for a healthier life across all age groups. There's more to Japanese food beyond just sushi, sashimi, fried chicken. Most restaurants also sell a wide range of other food types, from rice bowls, ramen to udon, tonkatsu to tempura.
Japanese meals are not just about sushi, rice bowl dishes, are made up of several small dishes, providing a variety of flavours. Ingredients are more often steamed or simmered than fried. They are also seasoned with small amounts of intensely flavourful substances rather than excess salt or sugar. Thus, with its focus on eating a variety of foods cooked in healthy ways in moderation, along with an incredibly diverse menu to explore, the allure and appeal of Japanese food are easy to understand.
#2 Large & Fast-Growing Market for Japanese Fast Food Chain in 2023
The growing Popularity of Japanese fast food has ensured a consistent increase in Japanese restaurant franchises across the Asia Pacific region. Several leading Japanese restaurant chains have made forays into the Asian markets. For instance, according to the latest reports, the number of Japanese restaurants in Thailand recently saw record-breaking growth of almost 22% and now stands at 5325 Japanese restaurants in 2022. Similarly, India too continues to see incredible growth in Japanese restaurant franchises across the country. Singaporeans' insatiable appetite for Japanese food has seen a massive surge in Japanese chain restaurants; surprisingly, all are doing well too.
Thus, the burgeoning popularity of Japanese food translates into a sizeable ready market for Japanese food franchises across Southeast Asia. The number of Japanese restaurants across Southeast Asia grew significantly, far outpacing the Thai and Chinese counterparts.
#3 Favourable Future Trends for Japanese Food for 2023 and Beyond
1. Rising Income Drives consumption growth
The continuous growth of monthly incomes across Asia indicates promising growth potential for food franchises because rising incomes are critical to consumption growth. Moreover, as more consumers rise towards the higher tiers of the income pyramid and have more financial capability, so does the willingness to dine out, leading to growth in casual dining.
2. Being healthy Becomes Popular
Given the healthy eating movement post the COVID pandemic, Japanese food is fast becoming popular in Asian countries for being healthy and having exotic and short serving times compared to mainstream cuisines like Chinese, western, Italian or local Southeast Asian. Japanese food cuisine also offers more Diversification in daily dining choices for customers while also being budget-friendly, time-efficient choices.
3. Casual Dining Fast Becoming Mainstream
Casual dining is fast becoming the new mainstream dining option in urban areas and big cities. The reason is that it enables food franchises to offer the advantages of flexible meal time, efficient service, and affordable meal prices while also providing a cosy meal time for customers. Thus, investing in a Japanese fast food chain franchise is a profitable bet.
4. Growing demand for Diversification inspired by Region dynamics
Consumers are fast expecting a more diversified local dynamic of restaurant operations. Thus, ethnic food, modern Japanese fusion, and innovations in speciality food are rapidly gaining a stronger market position as cultural exchange and tourism intensified in the Southeast.
5. Gen Z will form an active and loyal customer base.
A major customer base in Japanese fast food chains will be more concentrated in the young generation, especially Generation Z (people born between 1995 and 2010). Since they've been exposed to Japanese culture, animation, and cuisine since childhood, they are also more open to foreign cultures. Moreover, according to reports, Gen Z diners are much more willing than teens and young people in the past to try different types of cuisine and are exposed to Japanese culture.
#4 An opportunity to Create a Unique Culinary Experience
As a Japanese F&B franchisee, you choose to either specialise in one type of cuisine or even serve a whole host of different options. Omote for example, serves modern Japanese fusion while still preserving the authentic taste of Japan. Similarly, MOS Burger stands out for its culinary innovations in its range of meat sauce mos burger.
Moreover, since Japanese food is diverse, it includes varied dishes from the delicious sushi, miso soup, Japanese curry to grilled fish, to yakitori, tempura and more which allows chain restaurants to deliver a unique experience. Yet another primary reason why Japanese food franchises hold a lucrative business potential is that the appeal of Japanese culinary experience also lies in the fact that Asians love Japanese culture. Serving a unique Japanese culinary experience thus not only opens doors to a successful franchise business and gives guests a gateway to authentic Japanese culture.
#5 Multiple Franchise Formats
Thought that Japanese restaurant was all about sushi, beef bowl or rice bowls restaurant?
Think again! If you are considering investing in a Japanese restaurant franchise, there are many great options. Since Japanese culinary landscape is so varied, it allows you to choose from a wide range of different formats, each specialising in a different type of cuisine.
So, in addition to the usual formats such as full-service restaurants, fast food restaurants, kiosks, eateries, cafes and bars, takeaway, and street stalls, as a Japanese food entrepreneur, you can choose from different types of Japanese eatery based on the food type. These include sushi chains, Ramen restaurants, Yakitori restaurants, Shabu-Shabu, and Takoyaki, among others.


Invest in A Japanese Restaurants Franchise Today
If you'd like to run your own Japanese fast food chain or are looking for successful Japanese franchises to invest in 2023, we've handpicked fast-growing franchise business opportunities for you.
Omoté
The trailblazer modern Japanese fusion restaurant offers delicious food, well-priced, high-quality Japanese fare. In addition, they've innovated a distinct Japanese flavors profile that has captured young and old diners' hearts and taste buds, paving the way for a new generation of fusion cuisine.
Learn more about the Omoté franchise opportunity at Franchise Feature – Omoté
Menya Kokoro
Tokyo No.1 Mazesoba and Ramen Awarded The Best Ramen / Mazesoba 2014 by Tokyo Ramen of the Year. Tokyo Mazesoba brand, 麺屋こころ Menya Kokoro, was founded by Chef Ishikawa in January 2014 after his experience of famous ramen restaurant. Tokyo Mazesoba Menya Kokoro is expanding to 24 restaurants in Japan, Canada, Singapore, Indonesia, Thailand and the Philippines.
Learn more about the Menya Kokoro franchise opportunity at Franchise Feature – Menya Kokoro.
Keisuke Ramen
Keisuke Ramen, one of the largest chain restaurants in Singapore, is looking for people who enjoy authentic Japanese food to join their family! Ramen Keisuke is the largest chain restaurant in Singapore, founded by Celebrity Chef Takeda Keisuke. With its innovative concepts, Keisuke Singapore has been recognised for serving one of the best Ramen in Singapore and other countries.
Learn more about the Menya Kokoro franchise opportunity at Franchise Feature - Keisuke Ramen
Sushi Tei
For over 25 years, Sushi Tei has provided diners with an exquisite Japanese dining experience. They continue to grow steadily with over 75 outlets in 8 countries. The company's reputation is second-to-none, and it offers a friendly and family-oriented dining environment along with the finest Japanese cuisine.
Learn more about the Sushi Tei franchise opportunity at Sushi Tei
Start Your Own Food Business: Invest in A Top Franchise Today
As a budding franchisee, it is vital to research the franchise opportunities and ensure the cultural fit with your own business goals. As you explore franchise opportunities for cuisine inspired from Japan, you can trust Top Franchise Asia to be your best source of unbiased market research. You can see the complete list of Top-Rated Food Franchises here.
To find your dream franchise business model, reach us at enquiries@topfranchiseasia.com.
You Might Also Like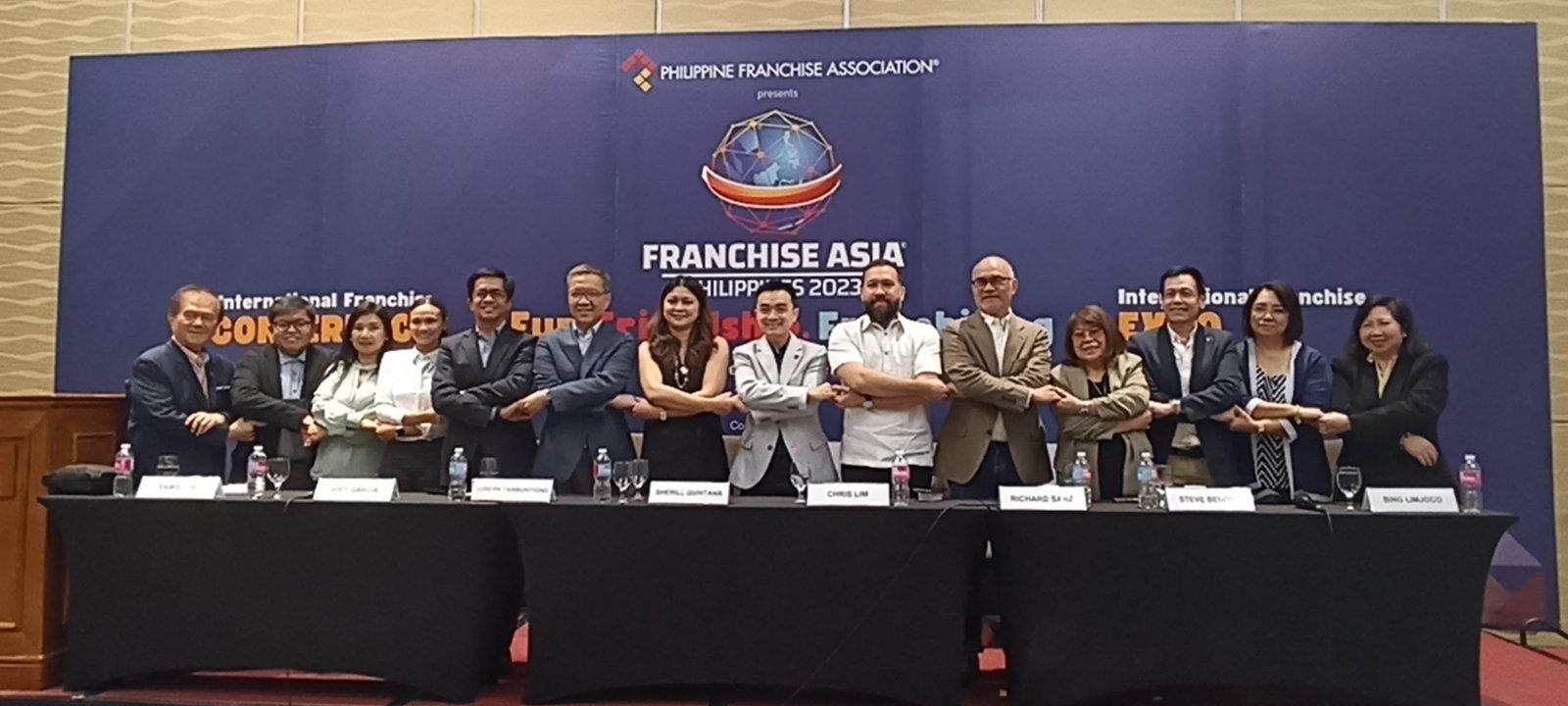 TRENDS | March 16, 2023
The Philippines Franchise Industry To Grow At 12% - 15% In 2023
The Philippines' franchising sector is expected to grow by 12% to 15% in 2023 following a rebound in franchising of pandemic-proof brands, according to the PFA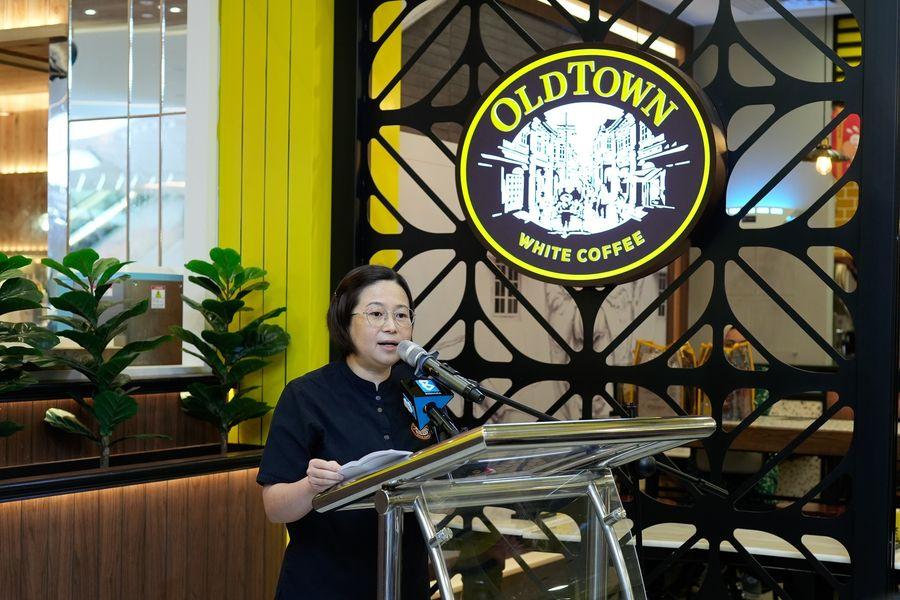 TRENDS | January 13, 2023
Malaysia's OLDTOWN White Coffee Eyes Expansion to 50 New Outlets In 2023
OLDTOWN White Coffee chain is looking to expand into new regions across Malaysia and views suburbs in the north and east of the country as key to its growth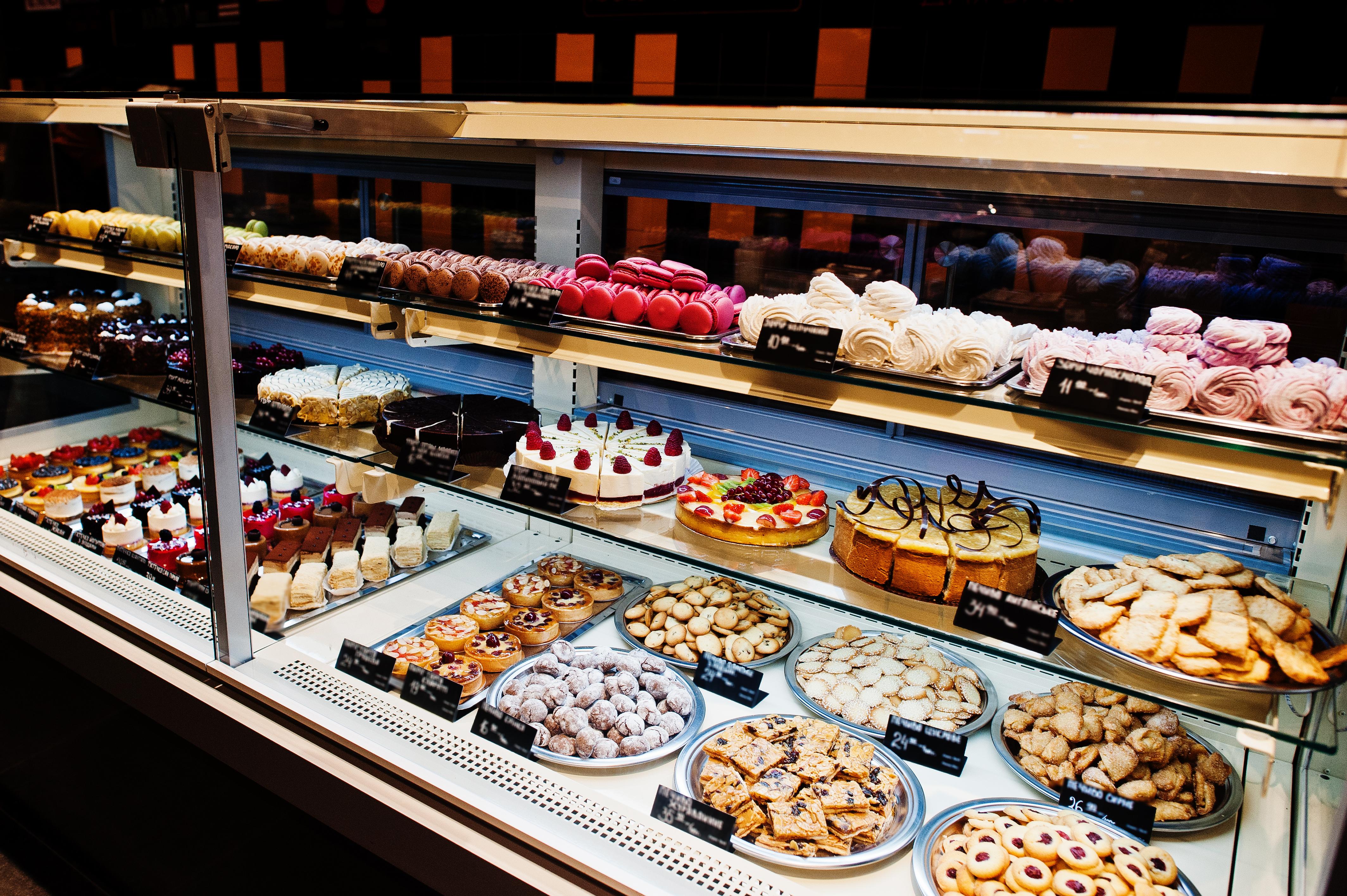 TRENDS | December 23, 2022
Sweet Success: 7 Reasons Why A Dessert Franchise Is An Excellent Investment in 2023
If you've got a sweet tooth and a deep desire to run your own Food business, Dessert franchises may be the perfect business opportunity. Discover seven reasons that make it a sweet deal for aspiring f
Latest on TFA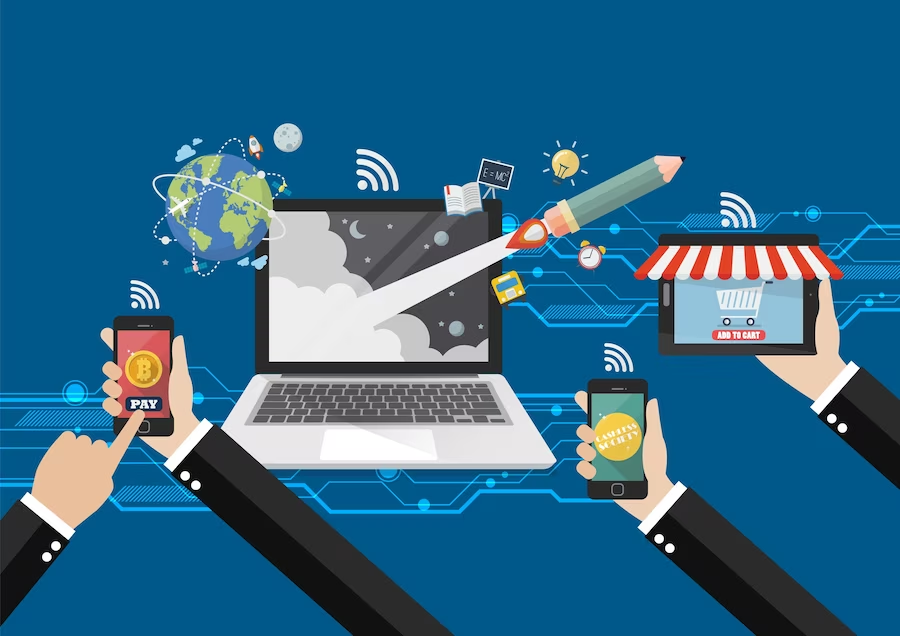 EXPLORE | October 10, 2023
The Impact of Technology on Franchising in Asia
Asia is one of the fastest-growing economic regions in the world, and the franchisi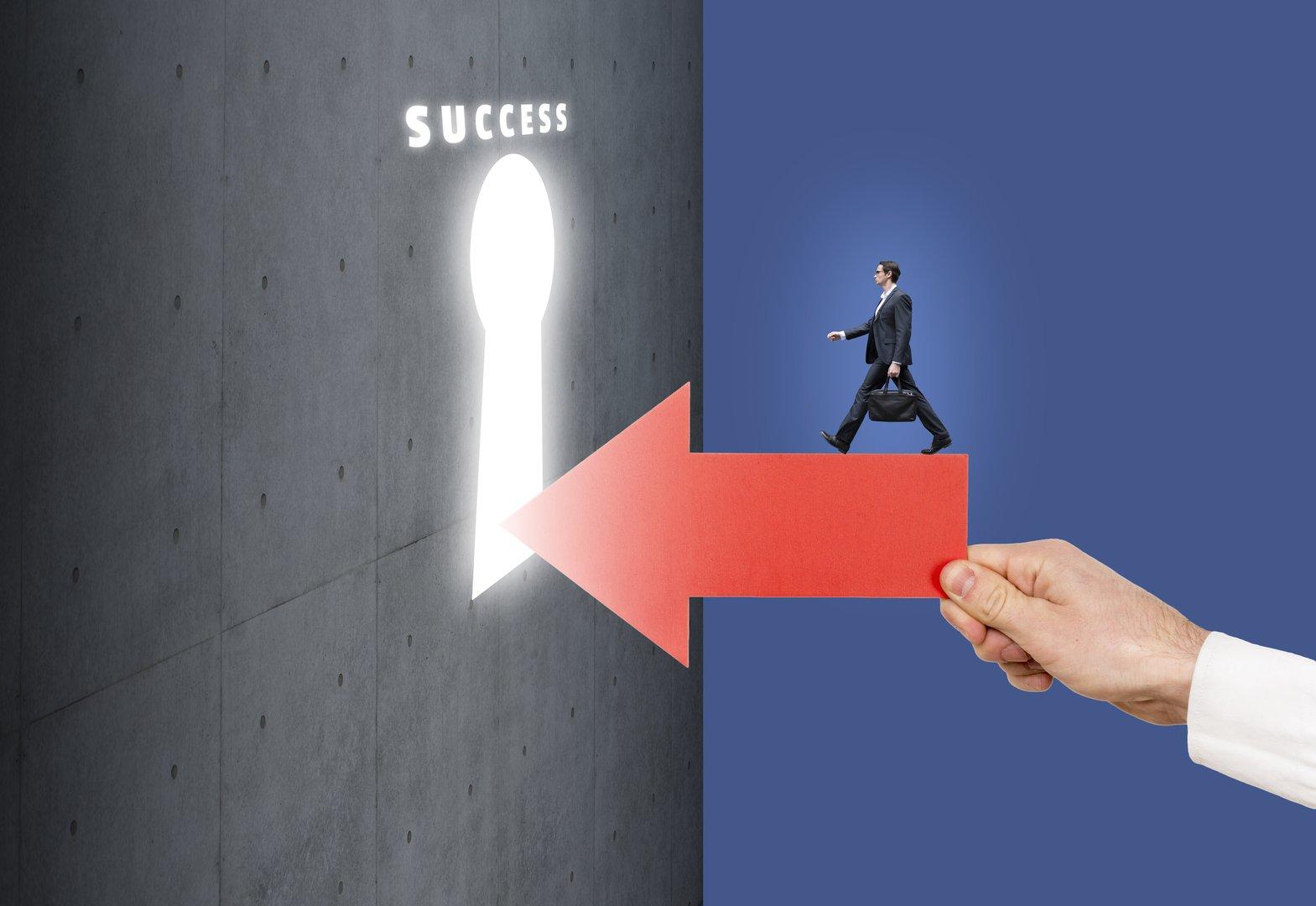 SPOTLIGHT | September 11, 2023
How to Choose the Right Franchise in Singapore
Franchising is a popular business model in Singapore, and for good reason. It allows entrepreneurs to own their businesses while benefiting from the support and resources of a larger brand.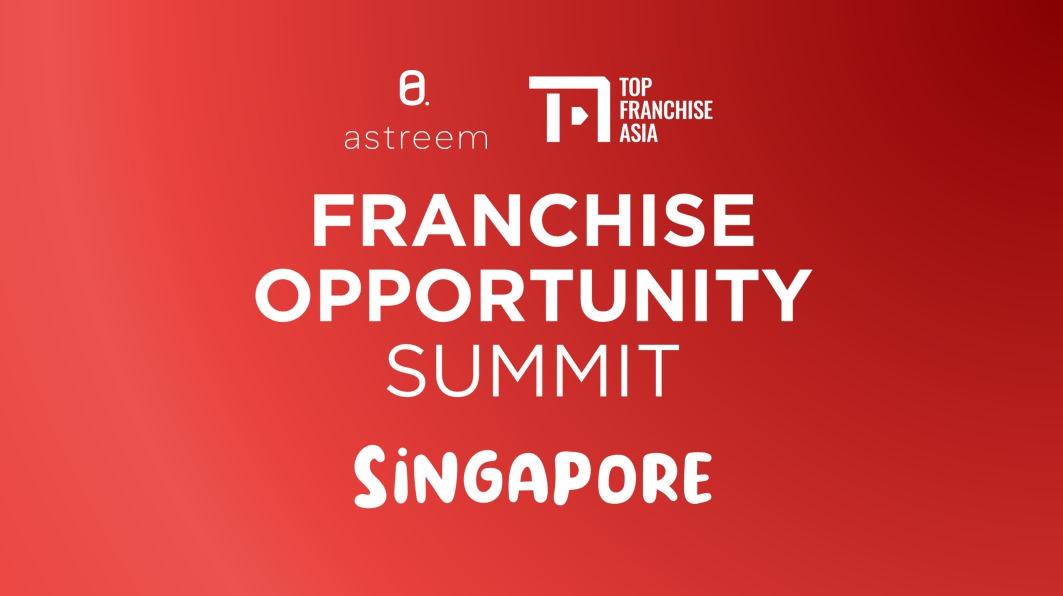 SUCCESS | August 30, 2023
Franchise Opportunity Summit: A Platform for Franchising Success
Astreem Consulting, a prominent franchise consulting firm and Top Franchise Asia took part in FLAsia 2023. The event was held from 17-19 August at Marina Bay Sands Convention Centre in Singapore.